I am going on a trip to Cuba and take with me ...?
Prepare well for your trip to Cuba. Make sure you don't forget anything to bring with you because not everything is available in Cuba. Read, almost nothing.
1. Clothes
---
Take enough clothing with you. Swimwear for example. Many people use the "travel light" principle with the idea that I buy what I need on the spot. However, not much is available in stores in Cuba. With the exception of a few shops in Havana but then again at extortionate prices. And if you have clothing that you no longer want to wear, take it with you and make someone happy in Cuba. There is not much in Cuba so everything is welcome.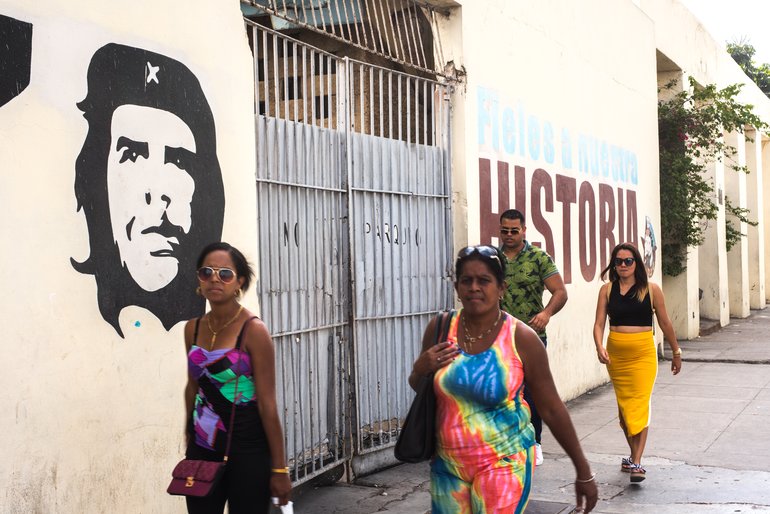 Cuba
2. Cash
---
In Cuba it is handy to have cash money with you. Cash withdraw as we know it here is impossible in Cuba. It is only possible to withdraw bankcard in the larger cities, but only with a credit card. (no American Express). Exchange money can be exchanged at the exchange offices around the airports and in the hotels and resorts in the Cuban CUCs. If you run out of cash, you can withdraw money at the bank using your credit card and passport.
3. Toilet items
---
The same applies to toilet items. This is also almost impossible to obtain. And with what you have left and do not want to take back home you can make many Cubans happy.
4. Always useful
---
Toilet paper. Make sure you always have toilet paper with you most of the cafes and restaurants in Cuba don't have toilet paper. Avoid unpleasant experiences ...
Batteries. Always handy for cameras, radios, not to mention flashlights for when the power goes out again. And leave on departure because Cubans are happy with it.
First aid kit. Buying a patch or some iodine is not an option in Cuba. Therefore, bring a first aid kit. And this one does not have to go back either, a Cuban is helped with this.