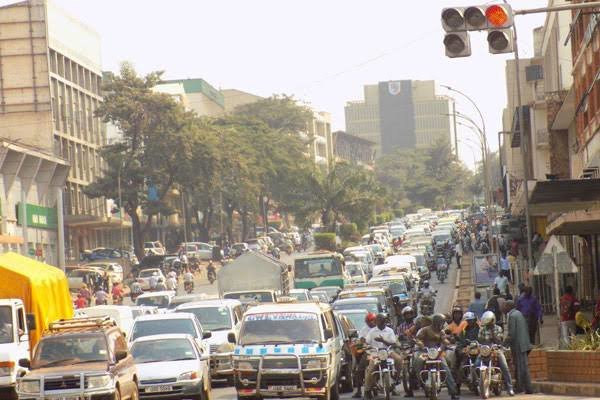 Vehicles at the traffic lights
Boda bodas on the move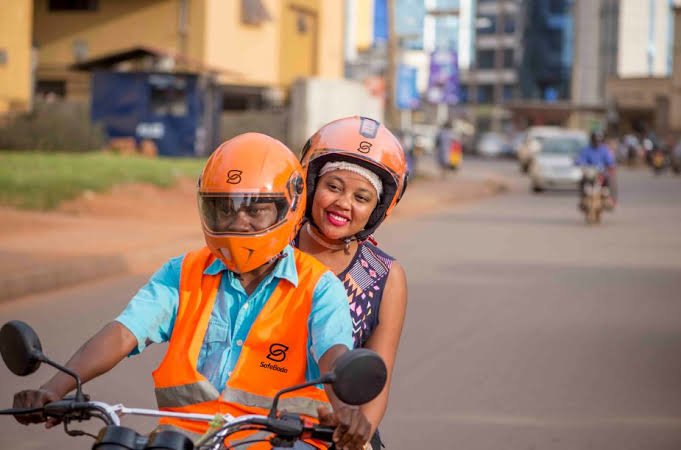 Getting around on a safe boda
Getting around Uganda and especially Kampala is not brain science. Ugandans are quite friendly to tourists and if you are white they shall refer to you as" muzungu."I have written the following tips to help you navigate around the country and Kampala city easily.
1. To travel from one place to another within the city, I would advise that you download the uber or taxify app on your phone to easily get a cab. However, uber and taxify work mostly in the suburbs like ntinda, kololo, naguru, bunga, buziga, makindye, najjera, kiwatule, mengo, makerere, mulago, nakasero, naalya, namugongo, bweyogerere, kireka, luzira, bugolobi, kiira, kisaasi, kyanja, wandegeya and bukoto. Uber and taxify may not work in areas 25km from the city centre.
Alternatively, one may download the safe boda app on their phone to use motorcycles locally known as bodabodas to get around safely. I would recommend uber, taxify and safe boda for security reasons.
However, if you are in a rural area, you may use a special hire driver, public means like a taxi or bodaboda.Ugandan taxis have blue lines written across their bodies. It is advised to get a taxi from a stage and not embark one that is enroute as it may have thugs. The same applies for a bodaboda. You may secretly write down the number plate before you board a taxi or boda and watsapp it to someone for your safety.
2. Kampala city is quite safe but you should maintain some caution while moving around just like you would in any other city. Don't wear expensive jewellery as a necklace may be snatched off your neck. Keep your money in a pocket. It is safer in either a trouser or coat pocket than in a bag that can easily be snatched especially by boda boda men passing you by. Hold your bag tightly at the front. When in traffic, always put your windows up and your doors closed to avoid people snatching your phone or bag. Kampala city is also quite safe at night but avoid downtown and lonely streets. Always walk with someone and be conscious of your security.
3. Driving in Uganda is on the left. If you have never driven on Ugandan roads, its advised that you hire a Ugandan driver as its crazy to drive here.
4. When crossing the streets, don't look out for cars only. Be wary of the bodabodas that quickly appear out of nowhere. Be careful at zebra crossings as some drivers may not stop.
5. On arrival in Uganda, exchange your money to Uganda shillings. This will make it easier for you to transact. The locals may not allow foreign currency or visa card payments. Visa card payments or travellers cheques may be allowed in the up end hotels however. Always keep some change as Ugandans are lazy when it comes to looking for change. They may refuse payment if they will find it a hussle to look for change.
6. Tipping is welcome but its not compulsory. However, it may make your life easier.
7.At bedtime, always cover your bed with a mosquito net or wear mosquito repellant to avoid being bitten by mosquitoes. It is advised to take anti-malarials and yellow fever vaccination before coming to Uganda.
8. English is the official language.
9. It is advised to drink bottled water rather than tap water.
10. Local time is GMT 3+