An old proverb says that a traveller is drawn to a desert as he seeks something intimate in its remoteness. The endless shades of white on the arid surface of the Rann of Kutch in the state of Gujarat is captivating in terms of its splendour but its beauty permeates deep below the surface.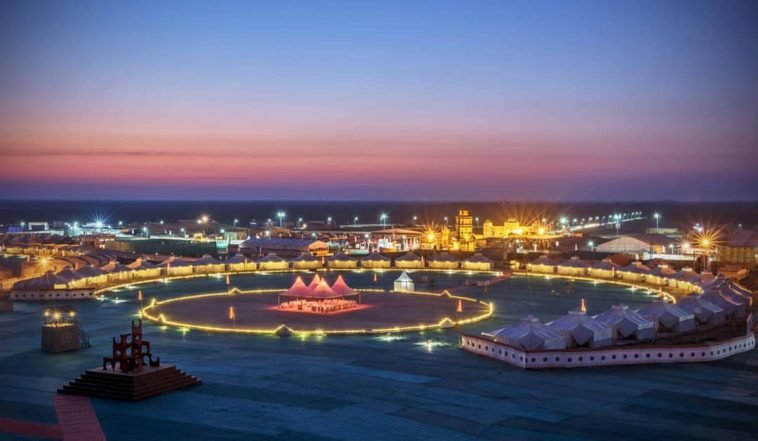 With its diverse culture and a distinct ecology, the region, located in the western part of India, reveals the intimacy between nature and social traditions in various ways. The varied colours of this intimate bonding finds a full expression in the Rann Utsav, which is one of the most eagerly anticipated events among the festivals of India in 2019.
Come October and the salt plains will light up with colourful tents as the Kutch Rann Utsav Tent City is set up to celebrate this 100-day long cultural extravaganza. The festival celebrates the diverse traditions, vibrant artistry and the ebullient spirit that makes the barren landscape transform itself into a dazzling mosaic. As the winter moon turns the white salt plains into a dreamscape, the folk tunes and colourful traditional dance performances will create an entrancing ambience. The various fairs will bring forth the centuries-old art forms and handicrafts of the area while the unique taste of local flavours will usher the warmth of hospitality and the effervescent spirit of festivity.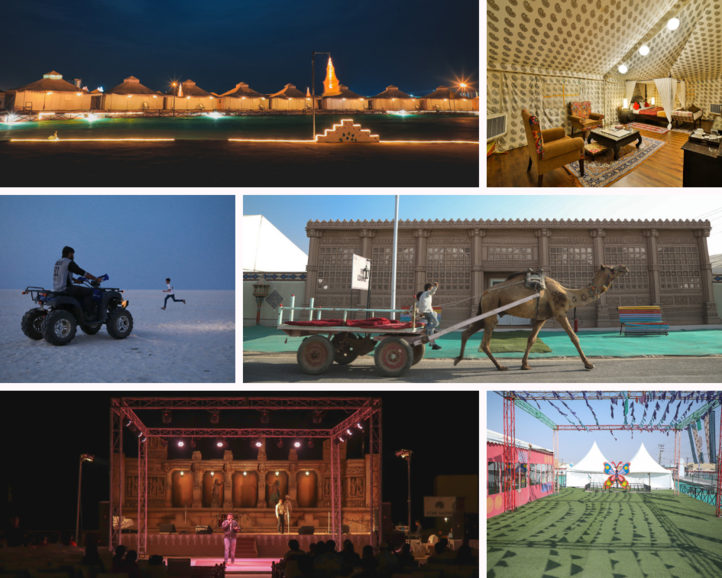 The Rann of Kutch is a bio-diverse terrain as well as a wildlife sanctuary. A cross country safari across the grasslands and the marshes will allow you to get close to animals like the Indian wild ass, wolf, Nilgai, desert Foxes, Golden jackals and a plethora of colourful birds. The region is also one of the largest breeding grounds for the elegant pink Flamingos in India during winters and the right place to enjoy close encounters with these magnificent birds. There are also exquisite examples of medieval architecture in the form of temples and stepwells in the neighbouring cities. The admirers of history can visit the ruins of Harappan civilization in Dholawira, that dates back to 2900 BC.
You will enjoy the warmth and comfort of luxury cottages in an eco-friendly resort that has been designed to look like a community village. From hammocks to a swimming pool and gourmet cuisine, there is a full range of facilities to help you relax. You can also choose to enjoy a camel cart ride and try angling in the resort's lake.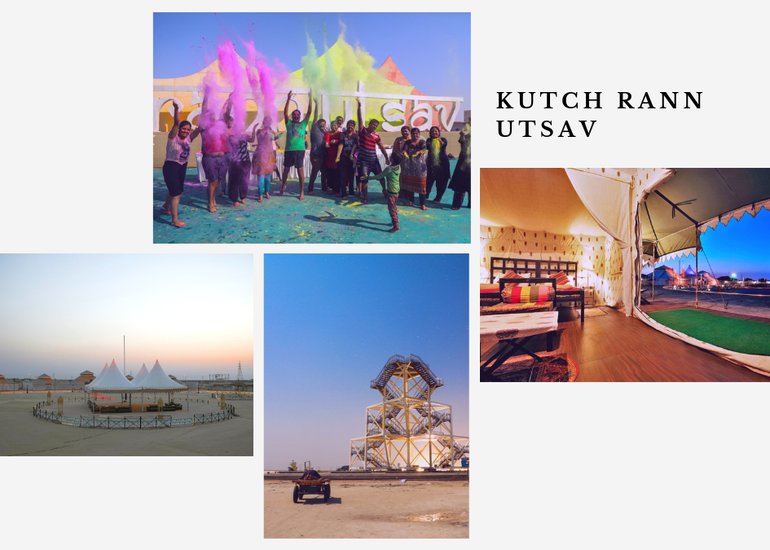 The Kutch Rann Utsav is the best way to look into the heart of the Rann of Kutch and explore its delightful facets. The myriad hues of the wild landscape blends with the traditional colours of the rustic lifestyle to imprint an unforgettable narrative in the mental canvas of a visitor. At the same time, it takes you closer to the serene embrace of nature in the deep silence of the dark desert nights where the wind whispers through the pale moonlight and the distant horizon beckons with a shimmering intensity.