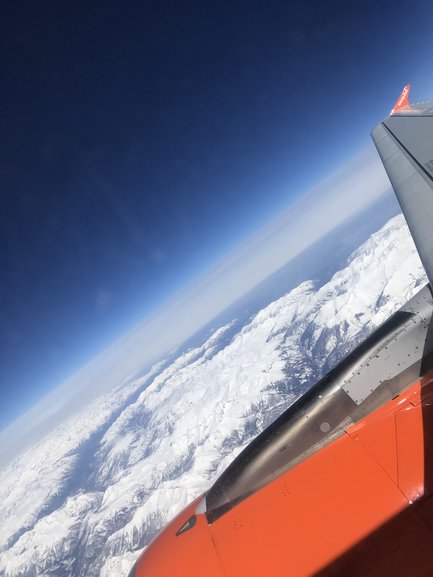 From my experience and what I have witnessed, air travel can be stressful for some people, but it doesn't have to be that way. There are a few simple things you can do to take that can give a stress free time at the airport.
1. Plan Ahead
---
This means planning ahead before you have left the house. Make sure you have all your boarding passes outbound and return printed even if you have them on your phone unfortunately technology can let you down.
If you are travelling with just cabin bags, make sure you pack things in different bags. We separate them into Liquids, Electronics (this includes battery packs, cables and plugs) and medicines. Obviously you will still need some things until you leave so put the bags at the top for ease of access for adding things, as well as when you get to security. Consider using a travel app that has a list for you to tick off so you don't miss anything and get everything ready the day before. There are some good apps out there, some will even help you choose what to pack based on weather forecasts. Lay it all out and pack the things you can.
2. Consider Staying At Hotel Close To The Airport
---
Until recently we had never really considered this, even with early morning flights, we would just get up really early and hope for the best, even whilst giving ourselves plenty of time. Our aim is always to arrive at the airport for when baggage drop opens, even if we only have carry on, this way you have ample time to get through security.
I have to admit that stay close to the airport the night before is really good. You are more refreshed as you can have a lay in and you won't have to rush in the morning and it removes the stress of the traffic in the morning, some hotels will even let you leave your car there for a fee.
3. Do A Pre Security Pat Down
---
Before leaving your tray(s) to go through the metal detector do a pat down to make sure you haven't forgotten anything in your pockets, being waved through as OK is very satisfying and saves you some time.
Dont forget to get your prepared see through plastic bags out of your bag with your liquids in along with your iPad or Laptop and make sure that these are not covered otherwise your bag will end up down the naughty lane at security. There is nothing worse than seeing your bag approaching only for it to be pushed off to one side down a separate line behind glass for a secondary check.
4. Be Considerate and Aware of Your Surroundings
---
One thing that really annoys me at the airport are people who haven't planned ahead, who are stressed and don't consider anyone around them and who panic. Please don't be one of these be clam stress and enjoy the experience.