Here are some misconceptions that you often hear when it comes to Cuba. I would like to debunk a few of these misconceptions here.
Tourists can only pay with CUCs and the Cubans only with CUPs.
The currency with which you pay is not determined by who you are but by where you buy what. You pay a beer in a restaurant on the Malecon in CUCs. You can also pay as a tourist in CUPs your kilo of black beans at the local market, just like your cup of coffee in a state shop for only 1 pesso of Cubano. You are soon 25 times cheaper.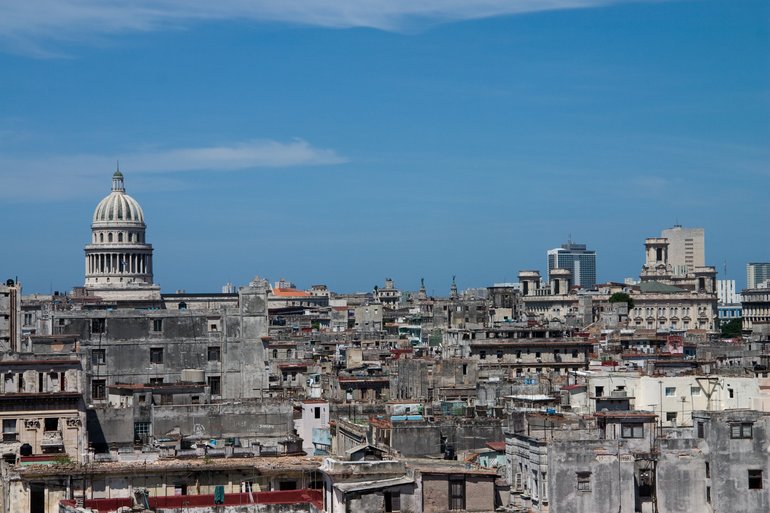 Havana, Cuba
All Cubans are equally poor / rich
---
This was one of the objectives of the Revolution. However, this never really got off the ground. The average salary is around 25 euros per month. However, there is a growing group of self-employed people who earn a multiple of this salary. In addition, 80% of the population earns black because even in Cuba people cannot live on 25 euros per month.
All Cubans are friendly, happy and hospitable people
---
In general, Cubans are friendly to tourists, because there is something to be gained from that. However, Cubans are just like people and there are also unfriendly and annoying Cubans. In addition, I have met various people who are deeply unhappy with their lives in Cuba.
Everywhere music is made and salsa danced
---
That is true, however, only in the tourist areas such as the center of major cities. And usually a limited repertoire, after which a few songs are played around. Outside the tourist areas in the residential areas and the like, it is usually Reggaeton and Cubaton that always blares out at maximum volume from speakers. You do not want to know how many nights I have been awake because of the loud music.
Medical care is free in Cuba
---
Is right! However, if you want to be helped quickly, helped at all, then giving the doctor on duty a "small" reimbursement is a condition. This can be in money or in goods. In addition, things like an anesthetic suddenly appear to be available. Medications are usually not free if they are already available.
There are so many prostitutes in Cuba
---
These ladies can be found in every country in the world, including Cuba. If you only come to the nightlife in Havana where there are more than average people walking around then you could form your opinion. But if you only visit the red light district in Amsterdam, is the whole of the Netherlands full of prostitutes?
Cuba is expensive
---
Depends entirely on where you are and how well you know the country. In Havana you quickly pay 2 CUC for a beer in the east of Cuba, only half. For example, I eat and drink with 4 people on the beach and I have never lost more than 30CUC in total. I know people who have lost this elsewhere per person. The better you get to know the country, the cheaper it gets.