With pretty cottages, quiet beaches and delicious seafood, the quaint fishing village of Mousehole, Cornwall, offers the perfect base for a family getaway.
Mousehole, Cornwall
As I round the corner, the busy harbour comes into view. The crowd bustles along the quayside, and the smell of sea salt lingers in the air. Greedy seagulls squawk from the rooftops before swooping down on unsuspecting tourists. No chips are safe here! Leaning over the sea wall, I see rows of little boats bobbing peacefully. Clumps of seaweed cling to their hulls, providing shelter to the abundance of marine life. It's good to be back.
Mousehole is a quaint fishing village located in southwest Cornwall. It encompasses a harbour surrounded by traditional cottages, restaurants and cobbled streets – a pretty seaside holiday town with stunning views and bracing coastal walks. It also has a small, sandy beach tucked away in one corner of the harbour – perfect for families with young children.
You can easily spend a few days here, wandering around art galleries and gift shops, taking in the views and sampling delicious Cornish ice cream. Well, it would be rude not to! Speaking of eating, The Ship Inn pub offers spectacular views of the harbour, and Mousehole Deli & Kitchen serves a mouthwatering selection of breakfast, lunch and dinner options.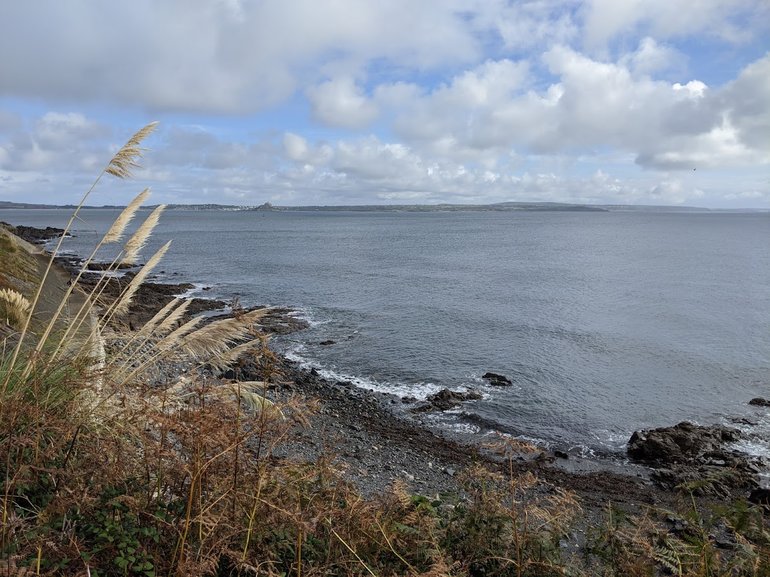 Just a short stroll from the village centre you can enjoy some bracing coastal walks.
Naturally, seafood is abundant in Mousehole, with many restaurants serving fresh, locally-caught produce. As a word of caution, the village gets busy during the height of summer, and its tiny lanes make it difficult to drive through. It's best to visit outside peak season or book a holiday cottage with allocated parking. There are three car parks, but these can fill up fairly quickly.
The entrance to Mousehole harbour is so narrow that it is known to the locals as The Mousehole, where the village gets its name. People from across Cornwall flock to Mousehole at Christmas to see it aglow with illuminations and feast on stargazy pie. Legend has it that locals created this seafood dish in honour of an old fisherman named Tom, who braved howling storms to bring back food for the locals. You can read more about Tom's adventure in the children's classic, The Mousehole Cat.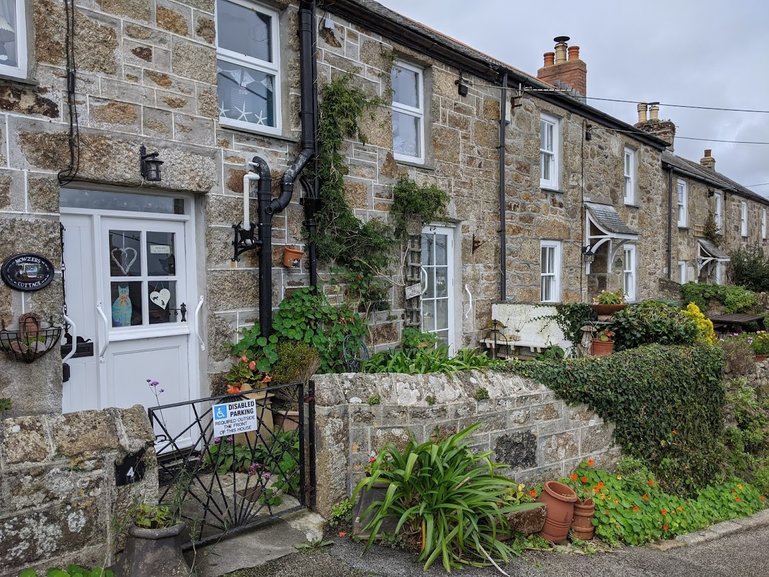 Charming stone cottages can be found across the village.
If you want to venture out of Mousehole, the famous attractions of Lands End, the Eden Project, and St Michael's Mount are all within easy reach. Alternatively, if you're looking for something slightly off the beaten track, then a trip to The Lizard and Kynance Cove is essential. Here you will be treated to stunning views and scenic walks, arguably better than those you will find at Lands End, without so many crowds.
Breathing in the salty air, I think about all the happy times spent in Mousehole as a child. Whether it was rock pooling on the shoreline or waking up to the sound of seagulls, there was always something typically British about staying here. My return to Cornwall was a nostalgic and inspirational reminder that UK holidays are bursting with charm.