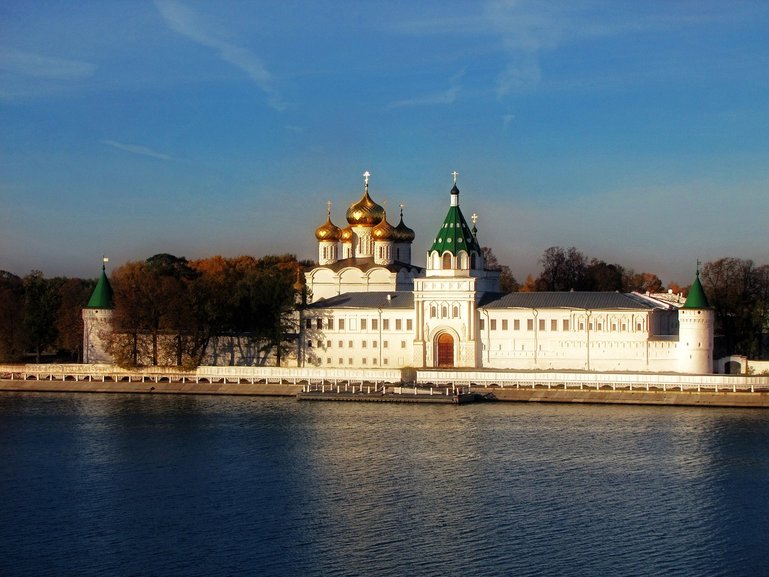 Kostroma
Here are the basics of a planning a Russian River cruise:
1] Its a most impressive trip.
2] Obtaining a visa is a time consuming and costly necessity
3] Pickpockets and purse snatchers ore ubiquitous. Take defensive action.
4] Consult UK's Home Office web site for safe travel advice. Our State Department is dishonest, allowing political correctness to intrude on the reality of safe travel.
5] Mandrogi is a common stop. It is best avoided. Its Russian Disneyland, a fake. But the BBQ lunch is great.
6] When selecting a cruise, pay close attention cabin size (sq ft). A friend who is 6' 3" tall had a bed more than a foot shorter than he is.
7] Kizhi Island is an essential stop.
8] Find a cruise that stops at Kostroma.
9] Folk art souvenirs are an incredible buy.
10] Many Russians speak excellent English, They just don't let us know it.
11] If you arrive in St Petersburg on an ocean cruise, you won't need a visa but you cannot go off on your own. You must travel only on an escorted tour.
12] Catherine Palace and the Hermitage are the top sights in St Petersburg. Do not miss Catherine Palace, even if its an extra charge.
13] The food probably won't kill you, but it ain't great.
14] Beer is remarkably cheap, even after Putin hiked price the to try to reduce drunkenness.
15] The fall of Communism was hail as a triumph of capitalism in the USA, but capitalism almost destroyed the Russian economy and the Russians now (correctly) hate capitalism. That's part of the reason why Russian's love Trump's dictator buddy, the anti-capitalist crook V. Putin.