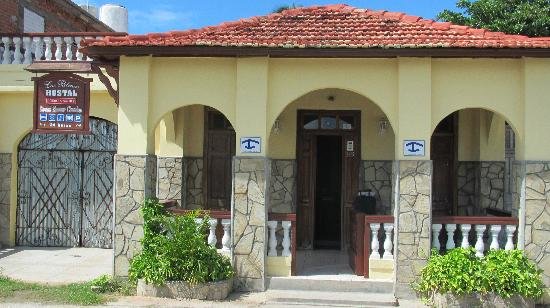 Is it safe to stay in a casa particular?
Yes! Casas particulares are very safe. Staying a in a casa particular is as safe as staying in any hostel or guesthouse. The hosts are very dependent on this business, and will go out of their way to keep guests and their belongings out of harm's way – even outside the casa.The rooms can be closed properly in all casas. And the casas themselves too. In addition, most casas have a safety deposit box. And you can always keep your room key with you when you go out.
The owner of the casa particular will also always ask you for your passport. And make a copy of it for the guestbook. That must be submitted to the Aliens Police on a daily basis.
If you are not asked for your passport and you do not have to enter any information in the guestbook, chances are that you are in an illegal casa. This procedure does not only apply to casas, but also to the resorts. The casa owners serve the immigration service by stating who is staying in their casa particular. This is partly to prevent illegal women's visits.
Your rental car is also safe in most cases in a garage in or next to the casa particular.