We arrived in Tucson, Arizona March 2020 the Pandemic had hit full force. We pulled into an RV resort Called Rincon West. This RV Resort caters to 55 and over. The park is very large and has both Park Models and RV sites. This is a gated community and very centrally located. It is very close to shopping and restaurants. We were also very close to a lot of different services such as a veterinary clinic and dog grooming.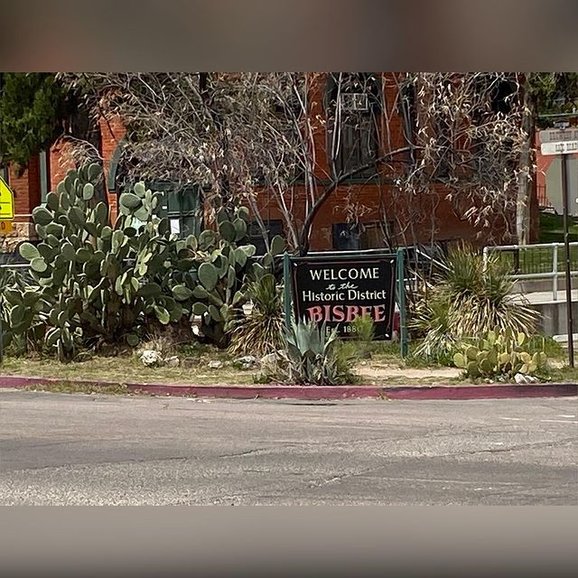 Bisbee, Arizona
With the Pandemic in full force, this park was not up and running at full speed. They have a huge swimming pool, pickleball courts, different activities during the day such as pottery classes, art classes, and many many more. This was all shut down and we were not able to experience what the park had to offer. So my input/opinion may not hold a lot of weight.
If you chose Rincon West as a place to stay, I'm sure you would not be disappointed. We did take one day and drove to Bisbee, Arizona, but again with the virus, we were only able to drive through and look at the city from our car.
We departed out of Tucson in early May as the temperatures rise during the day to over 100 degrees and that was just too hot for us.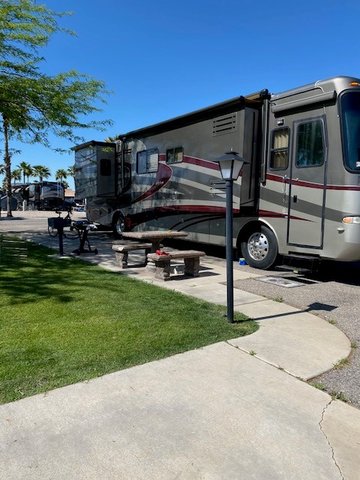 Rincon West - Tucson Arizona