Cañadon Cuba
Cañadon a very small place in the east of Cuba. Located between the resort of Guardalavaca and the provincial town of Banes. Cañadonis so small thats you would just pass it by.
But don't do that. At first sight nothing seems to be seen here. As if nothing has ever happened here. However, in a gray past in the time of the Spanish domination in 1869, fierce battles were fought here and won against Spanish domination under General Máximo Gómez.
To commemorate this battle, a memorial stone is placed on top of the mountain in Cañadon. You first have to climb a large number of steps for this, but the view alone makes this climb worthwhile.
To climb these stairs you have to walk a little through someone's garden. First ask politely just permission that you will always be given.
If you do not want to go upstairs alone, inquire about Aurelio, the local school principal. You like to take this around and on the way up you also receive an explanation worthy of a school principal. He really know's everything about this village.
Afterwards, don't forget to have a romantic dinner on the beach in nearby Boca de Sama at Restaurant Bahia del Sol.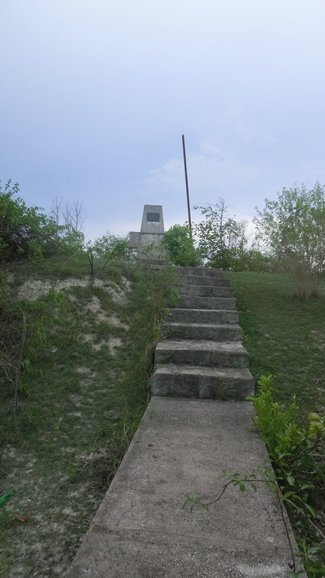 Cañadon Cuba