After 8 years of service, the Icelandic carrier WOW air is shutting down all operations as of today, March 28 2019.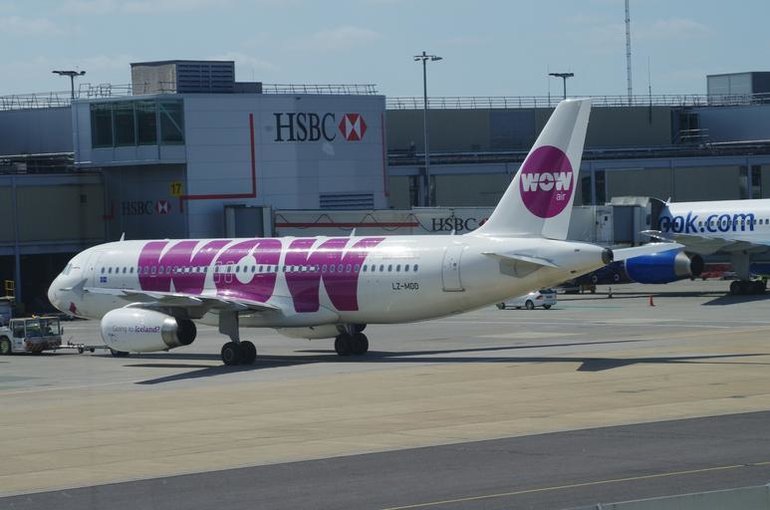 WOW air plane
The company essentially announced that passengers won't be reimbursed. If you have a flight booked with WOW air, here are your only options to get your money back:
* You booked through a travel agent or a travel agency which conditions protect you against this kind of events.
* You have a travel insurance that covers you.
* If you paid by card, ask your bank to reverse the transaction. Your credit card protection might allow it.
According to The Guardian, around 50% of insurance policies do not cover for an airline going bankrupt.
---
Extra flights were scheduled by other companies at special "rescue fare":
easyJet
Routes: London Luton / Reykjavik Keflavík and London Gatwick / Reykjavik Keflavík
Price: ~$144
To book: call +44 (0) 330 365 5030
Norwegian
Routes: routes including Paris, London, Copenhagen, Amsterdam, New York and Boston
Price: discount up to 25% until April 8 2019
To book: https://www.norwegian.com/
Wizz Air
Routes: Reykjavík - London Luton and Reykjavík - Warsaw
Price: ~$90
To book: https://wizzair.com/#/rescue
Icelandair
Routes: routes including Amsterdam, Berlin, Brussels, Copenhagen, Dublin, Frankfurt, Glasgow, Hamborg, Helsinki, London, Oslo, Paris, Boston, Edmonton, New York, Toronto and Washington DC.
Price: flat rate of $60 for Europe and $100 for US/Canada (all excluding taxes and fees)
To book: https://www.icelandair.com/support/contact-us/getmehome/
XL Airways
Routes: New York - Paris route
Price: unique fare of $130 from April 6 to April 30 2019, then a discount up to 30% until June 28.
To book: +1 877 496 9889
Note that you will likely be asked a proof of your WOW air reservation to get these discounts.
Read the official announcement on the website of WOW air.