Last year we sent 3 months travelling Vietnam, Cambodia, and Thailand between August and November- their rainy season we quickly discovered. Below are 3 of the key lessons we learnt along the way.
1. Don't over think / over plan
---
This is something I am trying to instil into my everyday life and just "let things be", which is harder than it sounds for the overactive anxious stress-head that I am, however it is crucial when travelling. The months leading up to our adventure were filled with excitement, day-dreaming, jabs, and obsessive planning. What started as inquisitive research soon developed into a full on 90-day itinerary, including pre-booked tickets, visas, accommodations, and both volunteer work and paid jobs.
My need for control stemmed from a place of disaster avoidance but resulted in parts of our trip feeling confined. For example, we soon discovered that our route from Hanoi to Cambodia didn't need to take 30 days and that we wanted to move onto the next country sooner, but as I had already booked our Cambodian visa, and made plans further down the line in Thailand, leaving early would have caused more issues than it was worth. So, we ended spending more time (and money) in places we knew wouldn't be our favourite.
This being said, we were not rigid with our plans and made numerous changes along the way based on advice and preference change, but some of them were not easy to make without hassle or implications. There is nothing wrong with being prepared and trying to educate yourself on upcoming destinations but be sure to allow yourself some flexibility. Also remember that no matter how much (or how little) planning you do, things will go wrong. It's inevitable, and much easier to swallow if your mistake, or a change at the destination, doesn't have a knock on effect on the rest of your trip.
2. Time it right
---
This may seem obvious but give some real consideration to your timing. We didn't. We knew where we wanted to go, and we knew we would go at the end of my school year- job done in our eyes. After a 28-hour travel, including multiple stops, arriving to rain ( a lot of rain) in Hanoi was very surprising. However, if we had considered time of year in said destination, we would not have been surprised at all: it is their rainy season!
The rain caused so much entertainment as we were in awe by the sheer velocity and how it came down in brute force for anything between 10 minutes and an hour, then vanished and bright skies shone again. However this impacted more than just the weather, due to the low season some places were not as busy and occasionally prices were cheaper which were obviously unexpected bonuses. On the other hand, our trip to Ha Long Bay was light-years away from what it would have been in high season. This was a place we were looking forward to a lot, from recommendations and research, but we were not able to see/ do any of the things we had hoped for. Boats weren't running to the islands, lots of restaurants were closed, and we seemed to be the only, if not in a group of very few, tourists and were therefore not warmly welcomed. We were in Ha Long Bay during a Vietnamese holiday in which Vietnamese people came from all over the country to celebrate, some explained to us the tradition and how the country celebrated and were happy to share it with us, but most seemed to feel that we were intruding and even hurled abuse at us. I believe that in high season the locals are used to tourists and it becomes the norm, but they didn't seem as welcoming when they didn't expect us to be there.
This pattern of highs and lows continued as we moved almost with the season across the countries. In Cambodia the beaches were hardly populated which we loved, and we were told that in the following few weeks the prices would double (or more), and the population would at least triple so we were delighted to avoid that. In Thailand, we booked a free-diving excursion and were pleasantly surprised that it was only ourselves and an elderly German couple on the entire ship, minus the crew of 10! This meant the marine life was less disturbed and we were able to explore freely at our own pace. Alternatively, fewer cross-country buses were running and as they double up as the postal service, one journey we took was scheduled to take 6 hours but ending up taking 12 because there were so many extra stops.
All in all, for us, the positives outweighed the negatives. We enjoyed the rain, and it didn't last long or leave a lasting effect as the sun shone again each day and we were able to get outside, whether it be in the rain or not. The humidity before the rain was less desirable, but again didn't last long. We would happily travel in this time again but if you are only away for a short amount of time or are going for specific places/ attractions, or even for the weather it may not be ideal. Thankfully, every country's tourist projections, weather predications, and anything and everything else are readily available at our fingertips, so definitely give it some consideration before booking.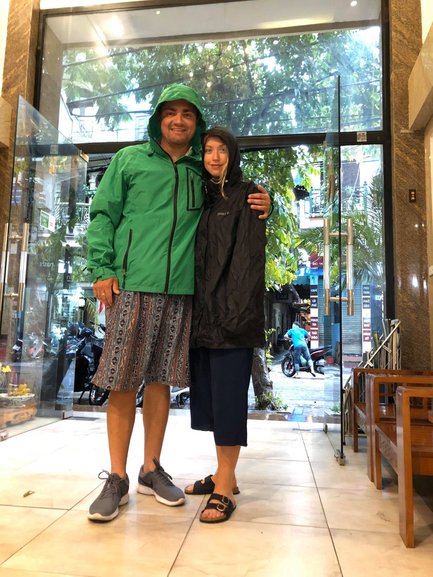 Prepared for the downpour!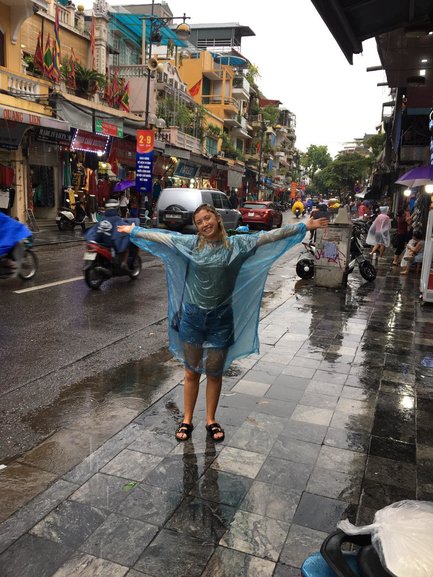 Loving life in my locally purchased rain attire.
3. Say yes!
---
Third and by all means most important- say yes! In normal life there are so many reasons to say no, "No, I cant drink anymore tonight I have work tomorrow," or "No, I can't come I don't have enough money," blah blah blah. Part of being away is allowing yourself to do all the things you want to, even if realistically they are still out of reach. Ev and I have always tried to let ourselves have/do whatever we want whilst we are away, whether that be for a weekend or a month. However, it often results in us returning home without a penny, but we have a lot of memories to show for this temporary way of living.
Whilst in Southeast Asia some of our out of reach "yeses" enabled us to attended a sunrise rave on a deserted part of a tiny Cambodian island, to snorkel in stunning reefs off the east coast of Thailand, and adventure through jungle terrain, in which we saw wild monkeys and snakes, to find a beautiful beach not much bigger than our lounge that we shared with no one but each other. I could go on, but these happy memories are making me long for more, and as I am sat in English lockdown 2.0 that feels very out of reach.
As with most lessons the event that taught us this one most clearly was when we did the opposite. Watching the Rugby World Cup on the Cambodian island, Koh Rong Sanloem, we met an English Scuba Diver Instructor who had been living and teaching there for a few years. He told us about the incredible marine diversity around the coast of the island and further out to sea. He said that for Ev's refresher course and my entire PADI it would cost us around $450. That is one of the cheapest prices globally. Our PADIs were something we discussed on almost a daily basis at this point, so we were beyond keen. But after a check of the bank, and realising we were only 6 weeks into a supposed 7-month trip, with heavy hearts we declined. To this day I regret that. Yes, we couldn't afford it, but we still spent all of our money and we still had to return early. Yes, it would have impacted the future of the trip and subsequent choices, but we would have known no different. At least we learnt a valuable lesson.
Just say yes, as it's not often that you can.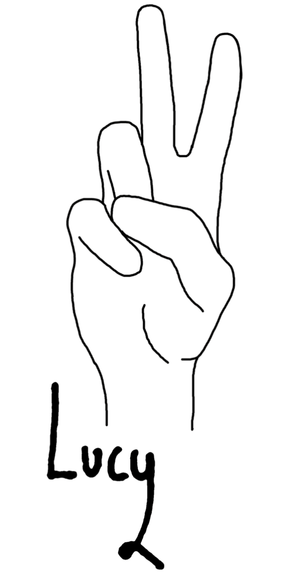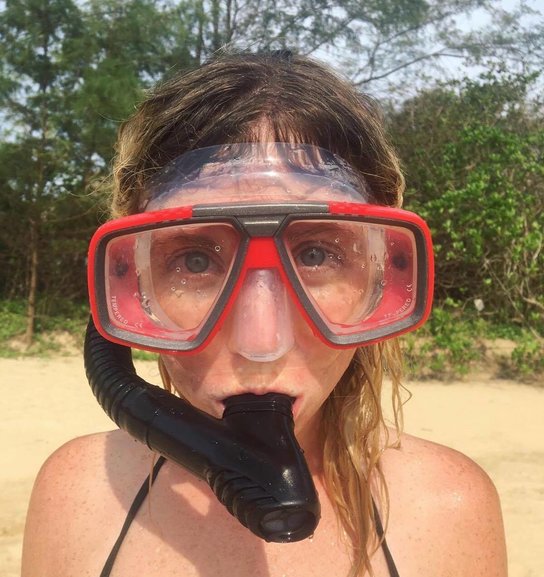 Snorkelling on Koh Rong Island