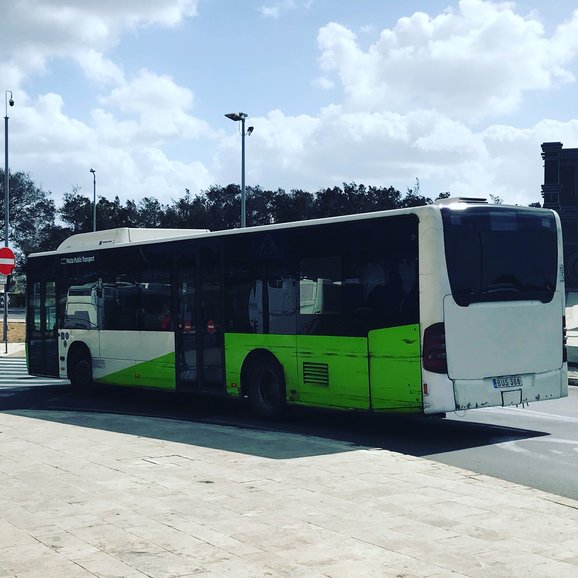 Malta Public Transport
The only public transport available on Malta is the bus, but don't let this put you off, the service is reliable and very efficient. We have visited Malta twice now and have been really impressed by the bus sevice. Malta Public Transport is also available on Gozo, Malta's sister island as well, so you are covered wherever you decide to go.
Ticket Prices & Pre-paid Options
---
The cost of a single day journey is €1.50 which is great value as this can take you from the Airport to the other side of the island. If you catch a night bus it is only €2. if you are changing buses during your journey as long as the connection is within an hour you don't have to pay again.
You can also purchase pre-paid cards, depending on the length of your stay you can purchase a 7 day card which gives you unlimited travel, not going for 7 days?, then you can purchase a card which covers you for 12 day journeys or 6 night journeys or a combination of both for €15, these cards are valid for 12 months from first use and can be purchased online before you arrive but make sure you give it two weeks for them to arrive in the post. Alternatively you can purchase them from from the Public Transport Shops, there is one after you have gone through customs at the airport.
Discover New Parts
---
We really enjoyed using the buses to get about as you get to see parts of the island you might not necessarily see, as well as being convenient and reliable with a very extensive network covering almost everywhere you need to go. All the buses tell you which direction they are going as well as showing the next stop so you don't miss your stop.
Tallinja App
---
If you are planning on using the buses download the app before you go, it has a handy journey planner, you can chose different options such as current location, bus stop or place of interest to help it choose your journey. You also have options such as minimal changes, best route etc. It will tell you which bus to get in which direction, its times, where to change and total journey times, a very useful app to have.