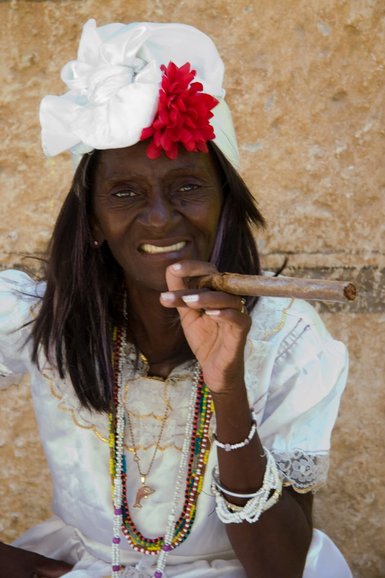 Cuba
1. You like nice weather
---
In Cuba the sun shines 360 days a year and it is always between 25 and 35 degrees Celsius. The hottest months are July, August and September and that is exactly what the holiday months are.
2. You like coffee
---
Cuba is a coffee country par excellence. It is prepared in different ways. From strong beans with just a little sugar to a little coffee with a large amount of sugar and milk, cafe con leche. And that at a roadside stall for 5 peso Cubano per cup.
3. You like eating lobster but you can't afford it here
---
In Cuba you eat a meal with lobster rice and vegetables for less than 10CUC especially if you know where you have to be. Delicious. A pity that it is a forbidden dish for the Cubans themselves. Many paladares serve it while they actually don't like it.
4. You like a good cocktail
---
Hemmingway was drinking them Dauquiris and Mojitos. And what do you think about a Cubalibre? By the way, Havana Club is pure also very good to drink.
5. You want to meet friendly, hospitable people
---
I would describe Cubans as social, emotional, helpful and resourceful people. Stay in a casa particular and you will become acquainted with this.