Homosexuality is not illegal in Cuba. But in general Cuba is not an example for a gay-friendly country.
Although the situation has improved in recent years. Is homophobia and social rejection towards gays and lesbians still an issue.
Fortunately, gay tourists usually receive better treatment than the premises. However, keep in mind that Cuba has a macho culture. And that gestures of affection between same-sex members are seen as inappropriate.
The only tourist destination that openly accepts gays and lesbians. Is the city of Santa Clara. Here the carnival for the gay and transsexual is proudly celebrated every year. Santa Clara is home to a gay-friendly hotel and the El Menjuje cultural center, which has put on drag queen shows since 1984, when homophobia was rampant in the Caribbean island nation.
In almost every casa particular it is no problem to stay for same sex couples.
To get an impression of the life of a gay in Cuba, the film Fresa y Chocolate is a good example.
Raul Castro's daughter Mariela Castro has been head of the National Center for Sexual Education for several years. And fight for the rights of gays, bisexuals and transgender people. Since 2010, May 4 is considered an anti-homophobia day in Cuba. Promoted by Mariela Castro.
Since 2008, sex-changing operations have been permitted.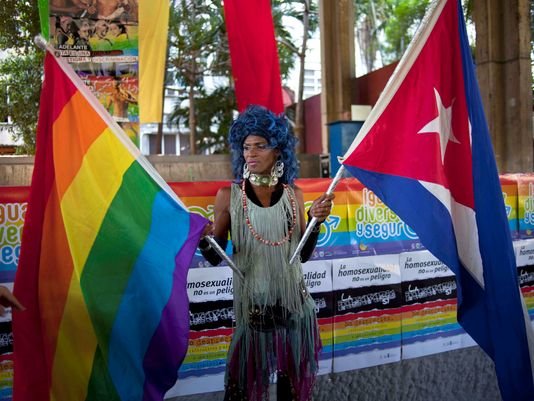 Homosexuality in Cuba