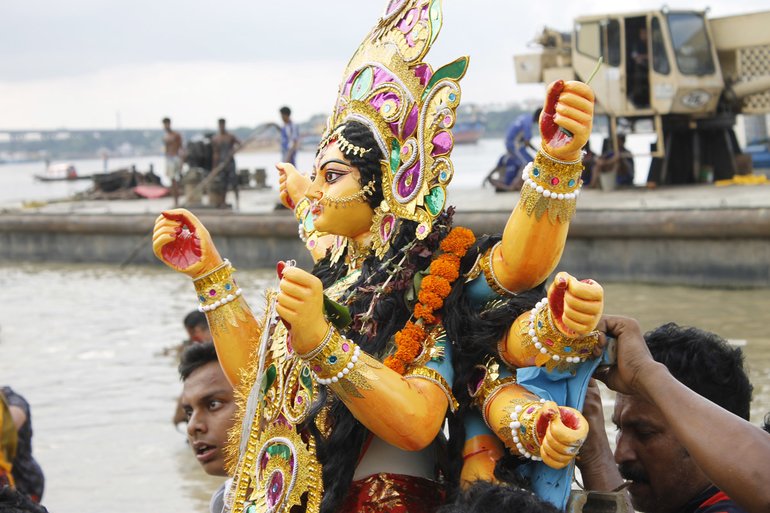 Durga Ma Virsarjan
Tucked away in a small area of the state of Karnataka, is the old-world regal city of Mysore. Home to India's finest royal families and grand traditions, this lush green, and India's cleanest city, is best known for its celebration of the most popular festival in India – Dussehra.
The most extravagant, pan-India festival sees the entire city decked up in fairy lights, smiles and festive fervour. What is special about these celebrations in Mysore is its hint of royalty. The main festivities take place at the Mysore Palace, the official residence of the royal family of Mysore, which is beautifully illuminated with 100,000 light bulbs on each day of the festival.
The theme of Dussehra – the victory of good over evil – is common to all festive celebrations across the country, albeit with different goddesses. Mysore honours its Goddess Chamundeswari, who killed the great demon Mahishasura, by carrying her idol atop an elephant adorned with gold, through the city. The entire city is transformed into a huge fairground, with dance performances, wrestling matches and other cultural events. On the 10th and final day of the festival, the celebrations are capped off with a dazzling procession of fireworks, as revellers bid farewell to their warrior goddess.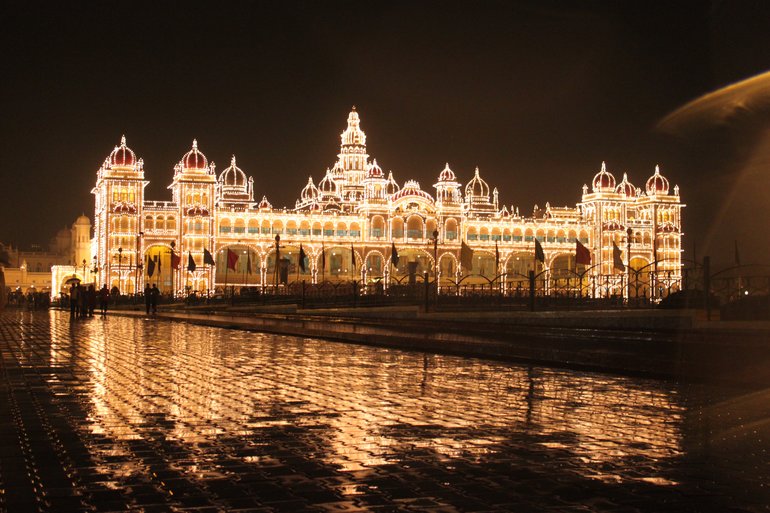 Photo Source- Pinterest
While Mysore's Dussehra stands out as the more spectacular celebration of the festival, the rest of the country follows different rituals and traditions to commemorate their Gods and Goddesses. The arrival of autumn witnesses the excitement of Durga Puja, as it takes over the states of West Bengal and Orissa. Preparations begin months in advance – from setting up pandals, organising various cultural activities, to purchasing a new pair of clothes for each day of the celebration.
In the higher terrains of the country, Dussehra celebrations are imbued with the rich legacy of yesteryear. The small town of Kullu in Himachal Pradesh decorates its valley with flowers and lights to celebrate the festival. It is said that in the 17th century, the local King Jagat Singh installed an idol of Lord Raghunath on his throne on Dussehra, and declared him as the ruling deity of the valley. On the first day of the celebrations, the Goddess Hadimba is taken to the palace of the royal family and is later accompanied by the idol of Lord Raghunath, where they stay until the end of the festival, marked by immersion of the idols.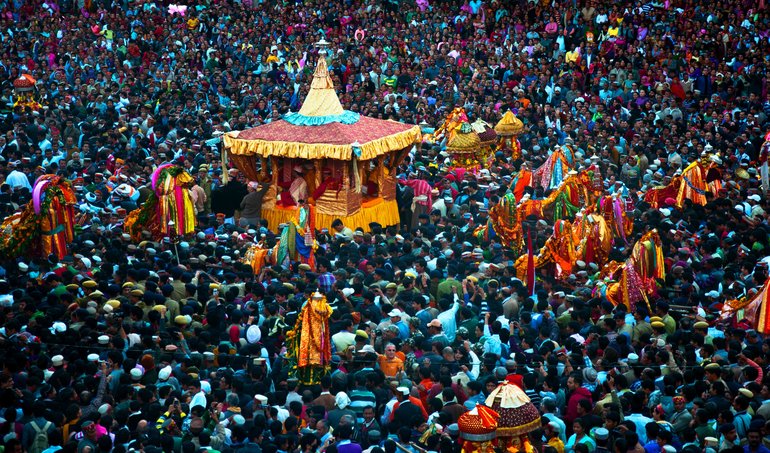 Photo Source- blockablock
The unifying theme of Dussehra makes it one of the most important festivals of India. From royal celebrations to zesty dancing on the streets, and from tasting varied exemplary cuisine to learning about folktales and legends across regions, Dussehra manages to leave visitors with a deeper understanding of the history and legacy of India.