If you're planning a safari in Tanzania, make sure to add a visit to a Maasai village to your itinerary. I visited one of their nomad villages close to the Ngorongoro crater, which was a once in a lifetime experience not to be missed.
Welcome dance
---
After being welcomed by the Chief, I was invited to a dance with the Maasai women of the tribe. We shook the traditional necklace with our shoulders while holding hands: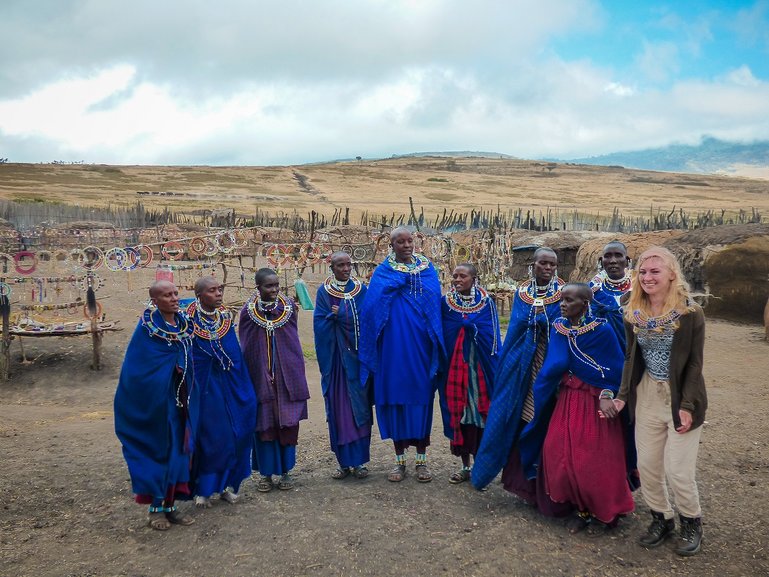 Maasai Hut
---
The visit then continued with a look inside one of the huts, where the Chief explained about the Maasai culture and how they live. It was interesting to learn that the huts are built by the women of the tribe. The Chief was also very willing to answer my questions about his culture.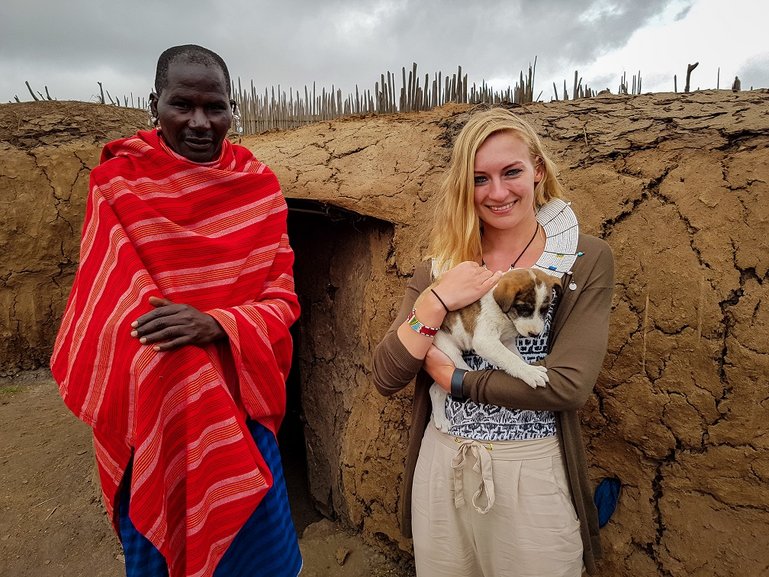 Elementary School
---
Another highlight was the Maasai school, where the young children learn English and Maths. All children were very welcoming by saying hello and shaking hands, which was super cute. They were also trying hard to impress me by showing off their skills: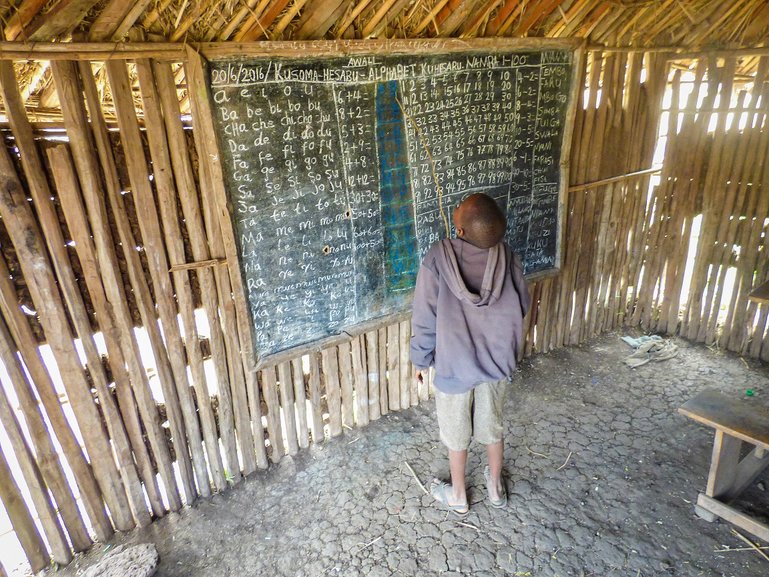 Other things to add to your safari itinerary
---
My safari in Tanzania lasted five days, during which I visited the following natural wildlife parks:
Tarangire (1 day)
Ngorongoro crater (1 day)
Serengeti (3 days)
I've seen a lot of different wildlife species while visiting these parks, and managed to tick off four out of the Big Five safari animals. Only the Rhino was missing, as they were hiding from the wind when I visited the Ngorongoro crater on a windy day.
Watching the wild animals in their natural habitat - and trying to sleep while hearing hyena noises all around my tent - was a wonderful adventure. However, it wouldn't have been complete without this visit to the Maasai village.