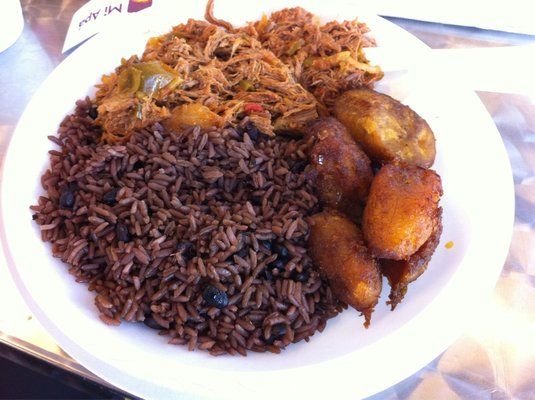 Cuba
1. You like comfort and luxury
---
In Cuba a lot is broken and not always clean and something is regularly missing. There is also not much available in most stores. Cuba is a developing country, there are places where you can have a very comfortable stay as a tourist, such as in the resorts and on the beaches such as in Guardalavaca. For the local population, however, there is a relatively low standard of living.
2. You don't like salsa
---
If you don't like salsa, it's always nice to look at it, especially after a few glasses of rum. And it is also nice to see that the younger generations are just as fanatic about this as the older ones. So do not do it yourself, you can watch an evening of salsa dancing in Casa de la Trova, of which there is one in every city.
3. You want a cheap vacation to a tropical destination
---
Cuba is not a cheap country to go on holiday. Certainly in comparison with other countries in Latin America. Renting a car can easily cost you around 70CUC a day. It is best to reserve a rental car at least 3 – 4 months in advance as there is currently a shortage of rental cars. (October 2019)
4. You like good food
---
There is nothing wrong with eating in Cuba but it is much the same. Rice with beans (congress) fried banana, chicken and pork accompanied by a salad of onions, tomato and cucumber. You're tired of that after a week or so. Fortunately there are stalls along the road where they sell pizza for 5 Peso Cubano (so 5 for 1 euro). They are an insult to Italian cuisine, but it is something else than rice with beans. Incidentally, the best quality food can often be found in privately driven companies such as paladares and casas particulares. In a casa particular, breakfast is often very tasty and extensive and consists of bread, cheese, ham, coffee and various types of fruit. Butter is often not available.
5. You like privacy and do not want to sleep at home with Cubans
---
Staying with Cubans in casas particulares is the best thing you can do. There are casas with their own entrance and kitchen, so you have a lot of privacy, but for most you have to go through the owner's living room to get to your bedroom. "in the evening you join them at the dining table. The price of a casa particular is very attractive and is around 25 – 35 CUC per night excluding breakfast. It costs around 5 CUC per person and a dinner between 10 and 12CUC depending on what you order, of course A luxury hotel starts at around 75CUC per night.