Even though every guide and every blog will tell you to not take the speedboat some clueless travelers still try to buy tickets.
Speedboats are dangerous, uncomfortable, extremely noisy and more expensive, so be warned.
Unless you are in a rush, the slow boat will be a much more enjoyable ride!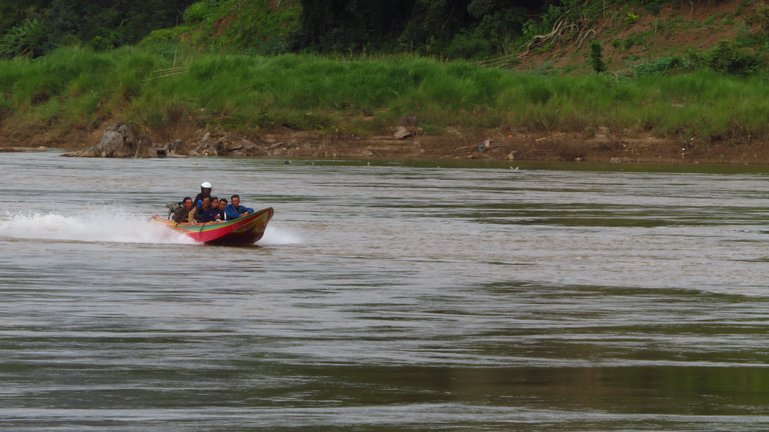 Speedboat on the Mekong, near Huay Xai