Learn to surf in Kuta Beach, Bali. The best choice for those ho have never surfed before.
The beginner lesson is a good choice for person who never done surfing before. We will teach you surfing basic and the surf safety. in this class maximum 3 student and will be handle by 1 instructor.
This program will take 2,5 hour's:
* 30 minutes theory
* 2 hours practice in the water
It also includes an extra free hour of board rental. If you cannot stand up in the first lesson next lesson we give you free until you can stand up on the surf board.
Surfing is away FUN, SAFE AND EASY with Bali Sunshine Surf School.
Beginner surf class in Kuta Beach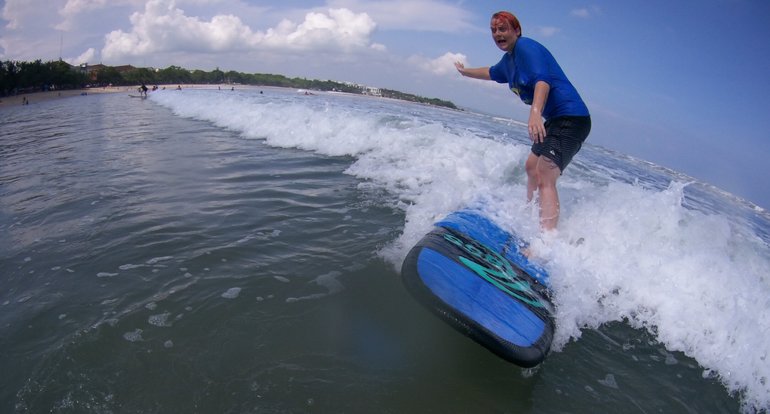 Beginner surf class in Kuta Beach