3 Days Mikumi Budget Safari is a perfect weekend gateway Safari from Dar es Salaam, for the travelers who have limited days and limited budget. Experience the safari adventure thrill. Mikumi is accessible throughout the year.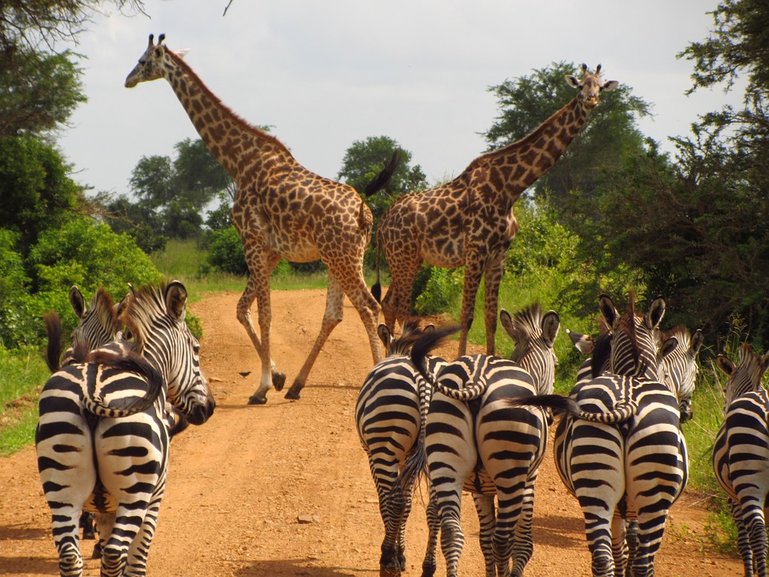 Wildlife in Mikumi National Park
Day 1: Dar es Salaam to Mikumi
Depart Dar early morning to Mikumi, on arrival lunch at the camp, Afternoon game drive. Dinner and overnight Mikumi Wildlife Camp/Mikumi Cottage which you can watch a procession of animals visiting the waterholes either from the comfort of your own verandah, having a cool drink at the bar or whilst dining.
Day 2: Full day game drive in Mikumi or two half day game drive o/n Mikumi Wildlife Camp or Mikumi Cottages.
Whilst on safari, you can see a rich variety of bird species, as well as large numbers of giraffe, buffalo and elephants. If you are lucky you may also be able to spot lions, leopards and African wild dogs. Likely to be seen animals include zebras, hippos, hartebeest, wildebeest, impala, warthog, eland and antelope. Several observation towers enable you to overview the park in its entirety.
Day 3:- After breakfast, short game drive in the park, and then drive back to Dar arriving late in the afternoon.