Prishtina is capital of Kosovo with 350-400 000 inhabitants, and also a University City with over 50 000 students from throughout the country. Pristina is a political, economic, cultural, and diplomatic center of Kosovo. It is very dynamic city, with bright and positive youth, with many cultural, arts, urban and sport events held in the town.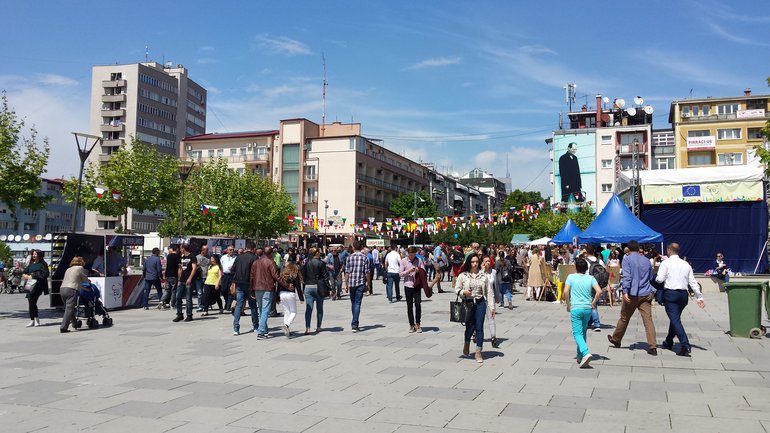 Pristina City Center
Pristina is captal city of Kosovo - the newest country with the youngest population in Europe.
Pristina city tour lasts 5 - 6 hours.
Prishtina walking tour includes: walking in the old part of the city – Museum of Kosova, Bazaar, Stone Mosque, Jashar Pasha Mosque, Clock Tower, Sultan Mehmet Fatih – Big Mosque, Hamam (Turkish public bath), Ethnological Museum of Kosova, Mother Tereza Boulevard, Statue of Ibrahim Rugova (Historical Symbolof Independence), Statue of Skanderbeg, Monument of brotherhood, the Independence House (Museum), Newborn Monument, Monument of Heroines, Mother Teresa Cathedral, Statue of American President Bill Clinton, University Campus, National Library, National Gallery.