Private tour: visit a vineyard and learn about how Guatemala's fertile soils make it possible to produce high-quality wine. Enjoy the peaceful environment and later, visit the colonial city of Antigua Guatemala.
At 8 a.m, we pick you up at your centrally located hotel in Guatemala City for a 2-hour land transfer towards the vineyard close to Antigua Guatemala.
Once at the vineyard, enjoy the peaceful environment and view of volcanoes. Meet the man in charge of running the vineyard production and start the tour along him. He takes you back in time telling you the history of the site, the owners, and the inspirational process of trial and error until success was achieved. Pass through the vineyard, the production line. At the end of the tour, take a tasting session with locally produced wine.
Have lunch on your own at the french style castle of the vineyard.
In the afternoon, we move to Antigua Guatemala to visit the Central Park with its main buildings.
Transfer back to Guatemala city is at 4 pm, approximately.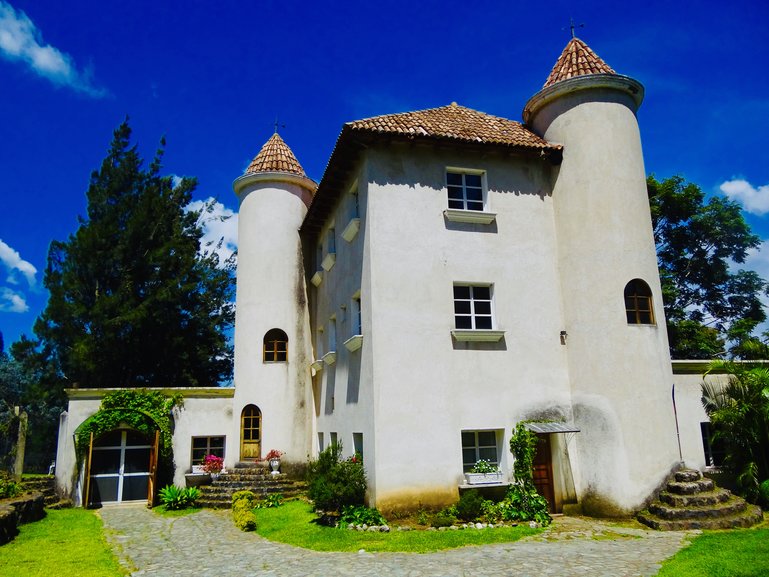 Vineyard castle. Photography by Bosa Tours