See one of the seven wonders of the ancient world on this guided, private, half-day tour. Marvel at the Great Sphinx, a large half-human, half-lion statue, and the Great Pyramid of Giza, the largest of the three pyramids in the Giza pyramid complex. Also, take a ride on a camel for a view of more pyramids along the Giza plateau.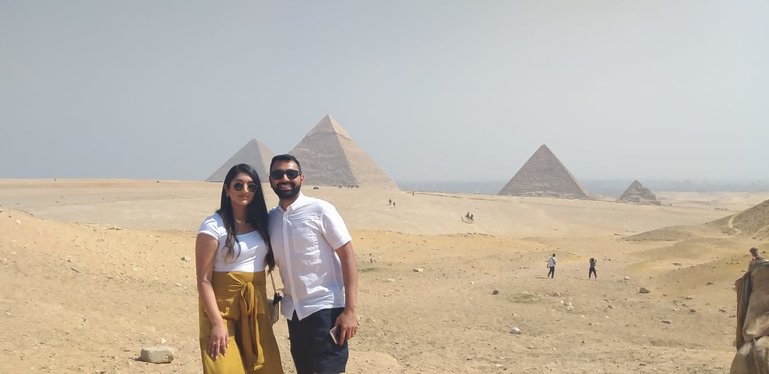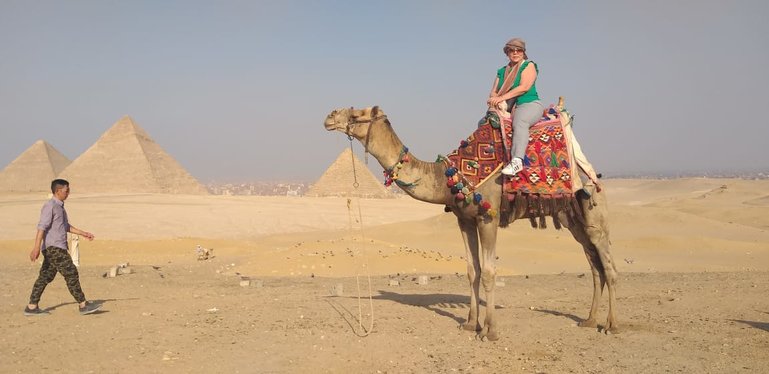 At 9:00 AM your guide will pick you up from your hotel, then take you to Giza. You will begin by visiting the great King Cheops pyramids, while listening to your Egyptologist guide. Next, you will be able to enjoy the panoramic view, where you can see all pyramids and enjoy with camel ride.
Then you will head to see the famous Sphinx, explore the valley temple of the king Khafre. Afterwards you will enjoy a local Lunch, before being transferred back to your accommodation in Giza or Cairo.