Embark on a Sri Lankan adventure in Bentota and set out on a river escapade! Travel across mangrove forests and its tributaries as you relax in the peaceful sights and sounds of the nature.
Be one with nature as you cruise through the mangroves and tributaries of Bentota River. Find peace in the relaxing scenery around you and listen to the distant calls of the wild.
The scenic coastal town of Bentota is located approximately 65 km from Colombo and 56 kilometers north of Galle.Located on the southern bank of the Bentota River mouth, legend tells us that the town derived its name from a demon called 'Bem', who ruled over the river bank. The town is an excellent destination for water sports and the Bentota River Airport, provides quick transit to many other parts of the island. With good infrastructure and some exceptional attractions like the Kosgoda Turtle Hatchery,Brief Gardens, Galapatha Raja MahaVihare Buddhist temple and more,Bentota offers an interesting twist, to the story of Sri Lanka's southern coast.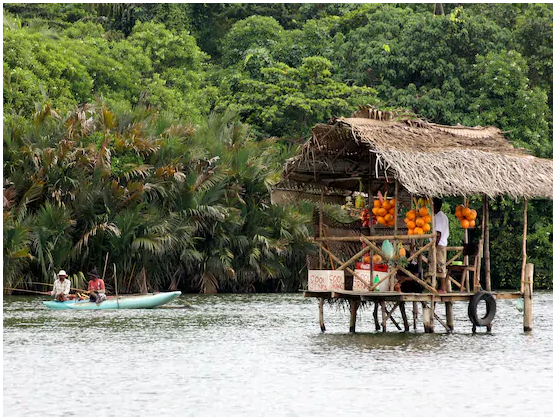 Bentota River safari