Find the Northern Lights with the help of an experienced northern lights chaser in Tromsø. Learn how to capture the northern lights with your camera or smartphone. Enjoy hot soup by the campfire, hot chocolate and marshmallows.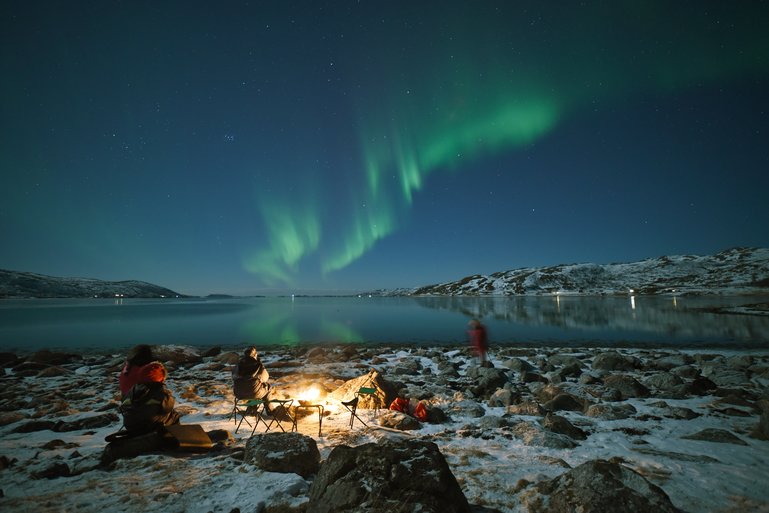 Price: 1600 NOK (about 175 USD)
Duration: 6-8 hours
Number of participants: 2-8
The ultimate northern lights chase with experienced guides! We pick you up in Tromsø and drive away from city light pollution. We have experience with local weather and good contact network with other guides that helps us find clear sky - a prerequisite to see the Northern Lights.
When we find the right spot, we stop to make a campfire, and serve hot soup and bread, hot drinks and marshmallows.
The priority on the chase is given to finding clear sky, as only then can we see the northern lights when they appear. Next in priority is driving away from light pollution and finding scenic spots. Every tour is different and even that we do have our favourite locations, ultimately the sky decides where we need to drive. Sometimes we must drive long distances (150km one way) and sometimes to wild nature areas (read: limited or none access to bathrooms).
We help you with your camera settings and also take professional pictures for you - we send them by email. After the tour we drive you back home.
P.S. We drive into Finland if necessary so remember your passport!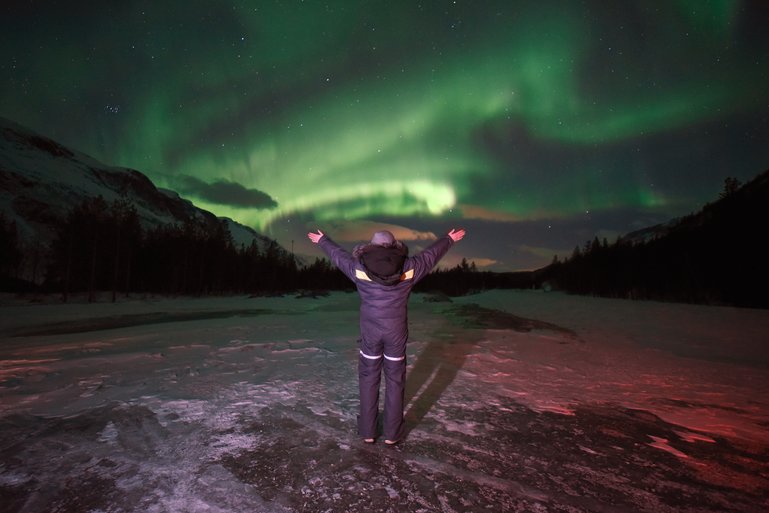 ---
Online Booking for Northern Lights tours closes at 2pm for a given day to avoid overbooking. If you want to join an evening tour last minute, call us at 0047 45125173 - we may still have free spots left.
---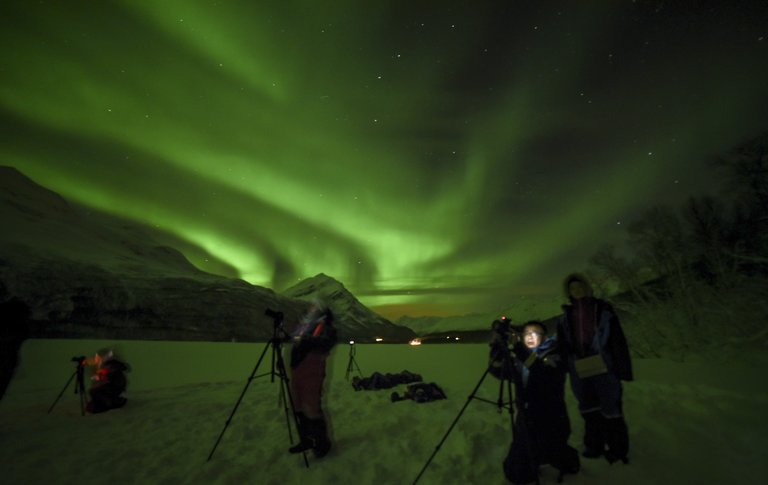 Duration: 6-8 hours
Number of participants: 2-8
Level of difficulty: Easy
Included: Guide, transport, snowsuits (please provide your size), soup and bread, hot drinks, campfire, reflective vest, tripod, pictures from the tour by email, drop-off at your hotel on Tromsø Island (+Tromsø Camping)
Departure time and place: 6pm or 7pm (check your booking!) in front of Scandic Ishavshotel (Fredrik Langes gate 2, 9008 Tromsø)