Two canyons, one cave and lot's of impressions. We provide every day guaranteed departure group tour from Kutaisi to canyons and cave. On tour we walk on high hang bridges of Okatse canyon, take a boat ride through Martvili canyon and explore beautiful Prometheus cave. If you love nature and aren't afraid of walking this tour is for you.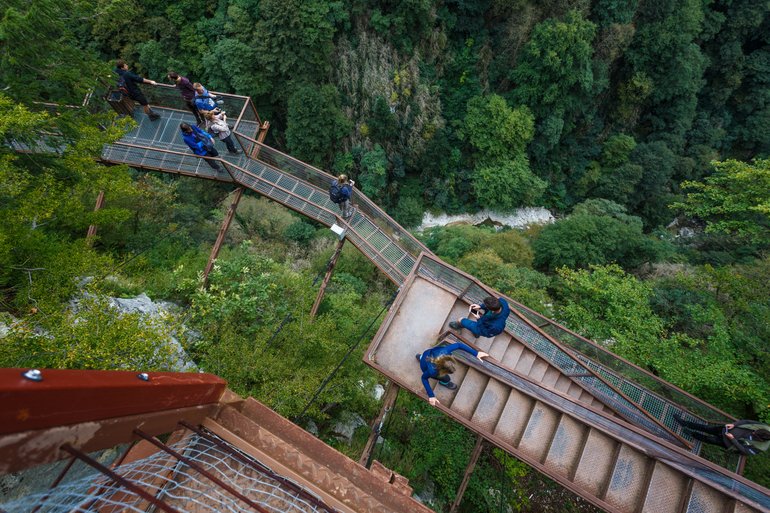 Hanged bridge at Okatse canyon
Tour starts at 10:00 from our office in Kutaisi. The first stop is Prometheus cave that is 1,8 km long and is located 40 meters below sea level. In the cave there is a hall of love where people even get married. Here you can enjoy with underground boating. It's cool, isn't? :) Meanwhile it's time for lunch. Our lunch break is at local restaurant Our Garden where is made the most delicious Georgian food in neighborhood. After delicious lunch we are heading to Martvili canyon. Here we take a boat tour through the canyon and explore depth of it along waterfalls. The final attraction on tour is Okatse canyon. This is the deepest canyon in Georgia with hanged bridges and sky walks. There are 2 ways to achieve bridge: trekking on 3 km route and taking off-roading taxi. Off-roading is pretty impressive experience. Finally, when we are exhausted and full with emotions we go back to Kutaisi. We are in the city at 19:30.