Visit all important cave site around Aurangabad i.e. Ajanta & Ellora in 2 Day guided tour in a private air-conditioned vehicle. Choose your stay as per your choice. Includes visit to Daulatabad fort and Bibi ka Maqbara.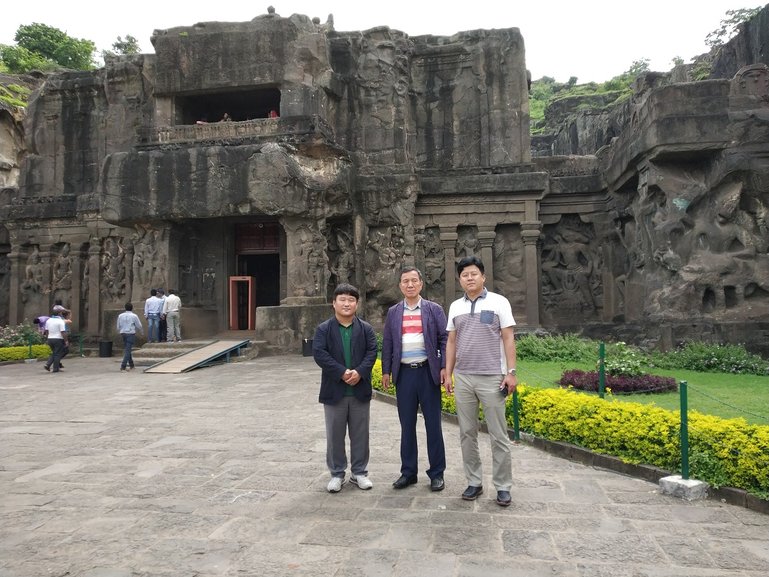 Ellora Caves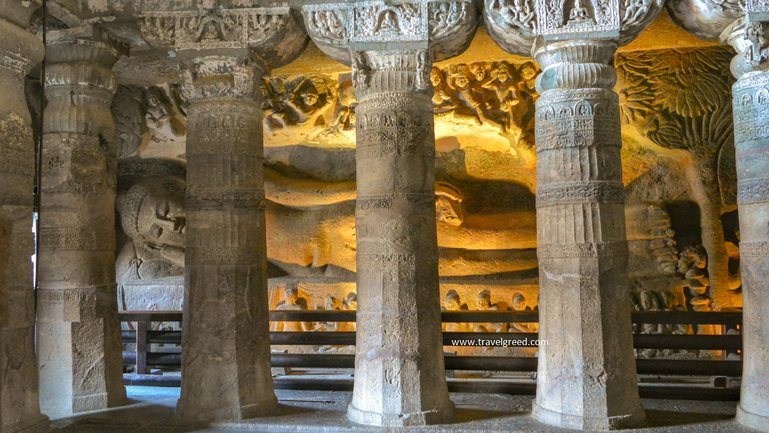 Ajanta Caves
Ajanta & Ellora Caves, are the two wonders created in central part of India by unknown artisans centuries ago. It is unique experience to visit Ajanta and Ellora Caves. Both Ajanta and Ellora Caves are situated on different locations. Ajanta Caves located on 100 km from Aurangabad and Ellora Caves on 30 km and connected by road only.
These UNESCO World Heritage sites have different speciality. Ajanta Caves are purely Buddhist Caves on the other hand Ellora Caves are Buddhist as well as Hindu and Jain Caves.So there is trinity of religions in Ellora Caves.
2 day tour to Ajanta and Ellora Caves is great option as it gives you hassle free journey to caves. You can also visit to Aurangabad's some unique places in this tour to enhance your experience.
Our tour plan takes you through all significant caves at both destination with expert guide and private vehicle.
Day 1 : Ajanta Caves
---
(You can start with Ellora Caves either if need less travelling on first day and visit Ajanta on 2nd Day, No Problem !!! )
07:00 A.M. Meet our representative at Airport/station. Brief introduction about tour and Departure by private vehicle
10:00AM- Reach Ajanta parking stand
Transfer to Caves from Parking Stand by Government Bus (No private vehicle is allowed for this 10min journey).
Meet cave guide at Ajanta Caves Ticket Checking Counter.Understanding the caves from experts. Only important and significant caves are explained by guide.You can visit all caves if you wish. Generally 3 to 4 hours are required to explore caves.You can take more time as per your interest.
3:00 PM return back to parking stand and start return journey. Food is available at restaurant at your own cost. We provide limited fresh fruits during return journey.
If in time you are offered free tour to Stunning Rock Temple / Local Village and farm visit with Bullock Cart ride to enhance your experience.
5:00 PM Start Return Journey towards Aurangabad.
Reach Aurangabad and drop at your hotel.
Day 2 : Ellora Caves
---
8 am : Pickup from Your hotel in Aurangabad and Departure by private vehicle.
On arrival Meet our expert guide at Ellora.
9 am: Start exploring important Caves from Buddhist caves. Visit to Little Kailash, Jain Caves (or vice a versa).
Visit to Kailasa Temple Understanding Kailash Temple from expert guide. (Break in between)
Visit to Daulatabad Fort (2 Hours)
3 pm :Start Return Journey towards Aurangabad.
Arrive at Aurangabad and Visit Little Taj known as Bibi ka Maqbara
Drop at Airport / Station for onward journey