Samovilla is a complex of Finnish-style wooden chalets located in the village of Govedartzi a stone's throw from the ski resort of Borovetz and about 1 hour away from Sofia.
Whether you are a keen winter sport enthusiast, or just want to spend some time in the unique mountains of the Rilla natural park, villas Samovilla offer you all the amenities for a memorable winter or summer holiday. The chalets are located in the Rila mountains at 1,180 m / 3,800 feet above sea level where the clean mountain air filled with the aroma of pine trees meets the blue skies and green woodlands and create the perfect environment for a mountain gateway. At the same time, our chalets are located only an hour away from the city of Sofia.
At Samovilla, we have 3 Finish-style wooden chalets. Each of our chalets has 2 double bedrooms with en-suite bathrooms, located on the second floor with amazing views over the surrounding green valley. The ground floor of each chalet is arranged as an open plan common area sofas and TV corner, kitchenette, dinning area and a toilette. Each chalet has a large veranda and outside space perfect for sunset cocktails.
Ski and snowboard enthusiast can enjoy the ski slopes of the nearby ski areas in Maliovitsa and Borovetz and nature lovers will appreciate the mountain treks of the beautiful Rila mountains, up to the Rila lakes, alongside the Black Iskar river. The more adventures guests can conquer the peaks of Maliovitsa or Musala – the highest mountain in the Balkans at 2,925m / 9,600 feet above sea level.
Each chalet has two floors and is built entirely of whole wooden logs of Finnish pine. Each chalet consists of a living room with a fireplace, dining room, kitchenette and a WC on the first floor and 2 bedrooms with en-suite bathrooms and a terrace on the second floor. Each chalet also has a patio with a garden with wonderful mountain views.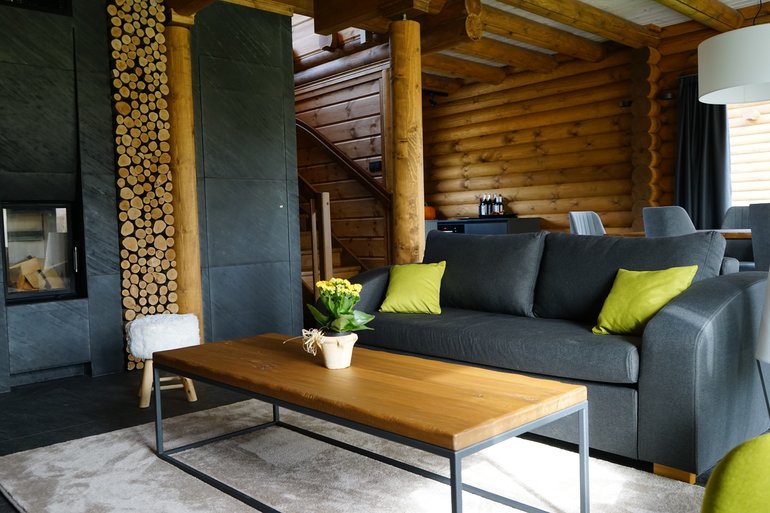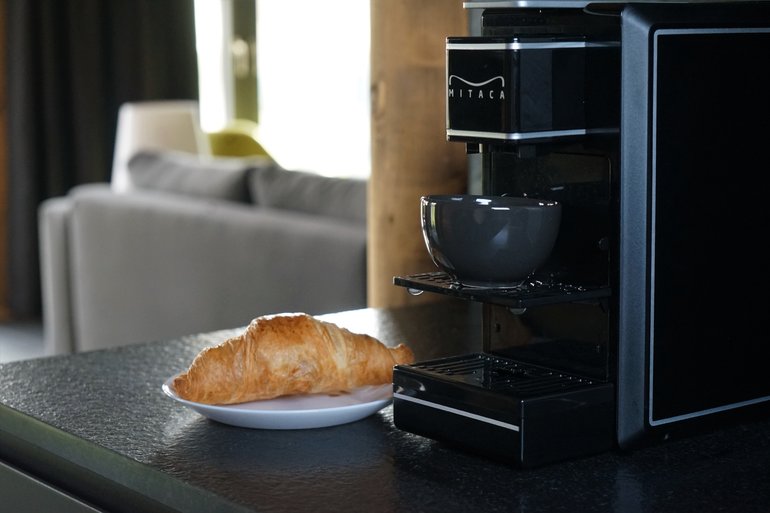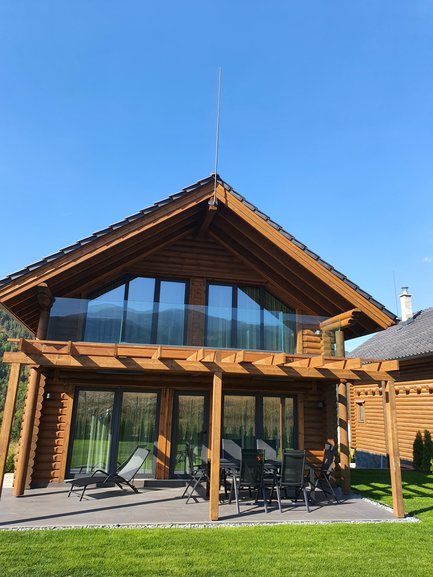 Chalets Samovilla