Skiing and snowboarding are fantastic fun – what could be more enjoyable than careening down powdery slopes amidst some of the world's most beautiful scenery?
And after a lively day on the pistes, sometimes it's cathartic to cuddle up next to the hearth with your significant other and a cup of hot chocolate, or even to relax your aching muscles in the spa or pool.
But if you're a bit of a party animal, chances are that you won't want to be tucked up in bed by 9pm – not when every ski resort in the stunning French Alps also happens to have electric nightlife!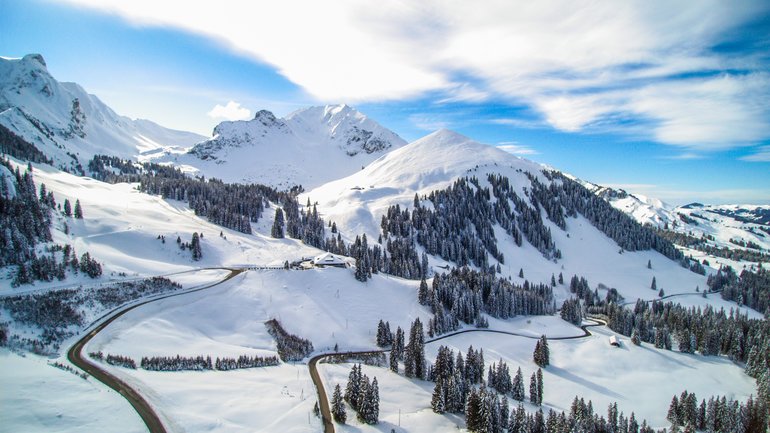 With that in mind, here are three fab French Alps apres-ski resorts.
Val Thorens
---
Val Thorens is the highest and most snow-sure ski resort in Europe and the parties up there where the air is rarefied are pretty special too.
The Frog and Roast Beef is a brilliant British boozer where you can chat to friends over a few pints and have plenty of fun, while DJs at La Folie Douce will have you dancing on the tabletops at the biggest open air club in Europe and the infamous toffee vodkas always make things go with a swing.
Tip: dance the night away at Malaysia – its 700 square metre dancefloor is the biggest in the Alps!
Avoriaz
---
Avoriaz is the beating heart of the Portes du Soleil ski area which comprises 12 resorts and 650km of pistes.
But when the sun sets on the slopes, it's also one of Europe's liveliest ski resorts, with bars and clubs aplenty. Sip on a kir royale at sophisticated L'Amara and then head to Shooters where you can try an endless variety of potent shots. However, before all that you should definitely line your stomach with one of the succulent burgers served at the Wild Horse Saloon!
Tip: book a ski holiday with NUCO Travel and an Avoriaz package deal provides peace of mind.
Courchevel
---
Courchevel has a few champagne set hotspots where your credit card will be glowing molten hot after a few rounds if you're not careful, but you don't need to remortgage your home to enjoy a great night out here.
As you'd expect, Le Panoramic has amazing views and lashings of refreshing beer, while things always get lively at Le Tremplin and Funky Fox has at excellent atmosphere and plenty of dancing to terrific tunes as the night proceeds.
Tip: drink at Waikiki for tropical vibes in the midst of the mountains.
Pick any one of these three fab French apres-ski resorts and you'll have the time of your life on the slopes during the day and soirees to remember too – just remember to take the occasional alcohol break because you don't want to miss any action due to being hungover!
So ends our list! Share your own favourite French apres-ski resorts in the comments section.