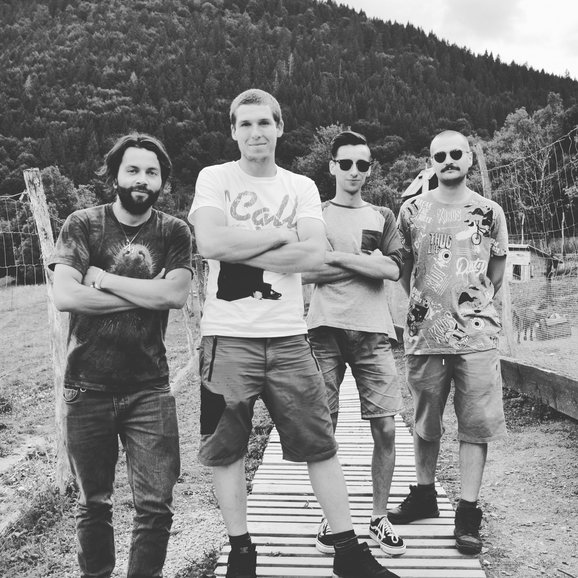 Travel, in all its forms, much like anything else has its own pros and cons, and there are so many ways we can navigate our way around the planet.
When we start to consider which way of travelling is the most highly recommended, the prize has to go to solo travel.
Many explorers consider travelling alone as the purest form of adventure and discovery conceivable. To be truly independent and alone in a foreign country, with every aspect of your life and well-being to manage is a challenge that without doubt offers immense rewards. I cherish the freedom of choice when it comes to how to spend my time, when to wake up, what to explore, what to learn about, what to eat and drink and indeed who and what to interact with.
Despite the feeling of ownership over your own adventure and the happiness and self-worth that comes from that power of responsibility, it is common to feel like you have a lack of social interactions to share these great stories and teach people what you have learned. I have visited many hostels over the years and due to my organically observant nature I have noticed a variety of different social situations among fellow travellers. As individual as we are, trends can be recognized with regards to the social characteristics of our observable personality.
Socialising with other travellers is great, I have made many friends this way with whom I am still in regular contact with to this day; however, the greatest people I have met on my travels as an alien are those that have given me a candid insight into the real culture of their country. Through these meetings I find new friendships develop in real-time at an accelerated rate compared to anywhere else I find myself.
During one August, I found myself travelling alone with my motorcycle, having journeyed from London into France, Belgium, Germany and through to Poland, I met up with a friend that I was planned to go on a summer-long road trip with and we headed for Krakow.
Ultimately things did not go to plan and on the first night all previously made plans were now out of the window. I was presented with the choice of turning back to head home alone or pushing on with the journey alone, giving me full control of the course it would take.
Next morning, shrugging off the night before the determination inside of me was begging for the adventure to truly begin, I climbed aboard the motorcycle and ventured into the unknown, after a few hours of riding I reached the border with neighbouring Slovakia. I had enjoyed the electrical energy of a night in the vibrant city of Krakow but now, my soul desperately longed for a connection with nature to restore my motives for this trip.
I crossed the unmanned border and arrived for the first ever time in Slovakia, after a half an hour of blasting through the misty rain and quaint villages I reached the first café I saw, in the form of a log cabin. Over a cup of rich black coffee, I reviewed the map and quickly grew fond of the imagery I had seen from the Tatras mountains. I had no idea of what was there or where I would sleep for the night, regardless I continued consuming the road and my new surroundings.
A few hours of riding through the drizzly countryside I entered the mountainous area and started to feel cold for the first time, an unusual experience for me considering it was August. Another look at the map and I found a town with a name that caught my eye, Ruzomberok. I thought, I must go there.
By the time I arrived in Ruzomberok there was maybe just an hour or two of daylight remaining. I was pretty tired, my leathers were soaked through, but I felt happy. I booked into a small hotel – Biely Dom, for a reasonable price and went to my room to shower and dress myself with clean, fresh clothes.
Once I came down into the restaurant I was pleasantly greeted by two employees of the business, two young ladies who looked a bit confused as to how or why I had ended up there, nonetheless I tried my best with translation and communication which resulted in more giggling in my direction. It was a friendly atmosphere in there, I soon figured I was the only Englishman in the town and my countrymen were not represented in this part of Slovakia very often at all. I was recommended a local dish by the lady closer my age and sampled a cold, local beer which tasted incredible after all of the cold, wet miles I had collected on my odometer.
After filling my pouch with traditional food, I decided to reserve this particular evening for relaxation and educated myself on points of interest in the area. I took a stroll along the dark highway beside the hotel and stumbled upon a black and white photograph of an eerie village with hardwood carved statues of humanoids at the entrance, this was it, my attention had been hooked. My plan was to visit first thing the next morning, even more remarkable was the fact that it was situated just 10 minutes ride from the hotel.
Vlkolinec, a 13th century village with around 45 wooden log cabins made from whole tree trunks, there was a school, a church, a gallery which served as the museum and a cafe that served food, again everything was built from logs. The village had a simply pleasant and interesting layout, it was in fact a UNESCO World Heritage Site with protected status, located in the grassy foothills but did not see a high volume of tourists from other countries, perhaps due to its remote location.
I arrived at the village at 8am and I was the only visitor there at the time, the petite parking area was empty and since there was no ticket or admissions block I quietly walked past the first log houses and began to explore with great amazement on my face.
After about 10 minutes I took a side-passage which led to a small, simple animal farm. Turkeys, chickens, ducks and goats all contributed to the beautiful, calming sounds of the farm. Shortly after starting to film some of this beauty with my phone some dogs began to bark, I could vaguely see a young man doing what appeared to be throwing grain for the animals and arranging apparatus on the land. The dogs turned out to be German shepherds and after making sight of me quickly ran in my direction barking. To say I wasn't a bit scared would be a lie, yet the dogs went from seeming fierce, to being very docile and friendly. I waved to the young farmer and he waved back without hesitation, he signalled for me to walk up the stony path to meet him as the dogs acted as an escort, ushering me along the path with their warm presence.
We arrived face to face and I greeted him in his own language, possibly missing authentic pronunciation but much to his joy he continued to communicate with me in Slovak. I did not understand what he saying to me and quickly discovered he also did not speak much English, it did not become a problem however, I pointed at an unusual breed of chicken he had and started to ask him about the species. He proceeded to collect the chicken in his arms and gesture to it's prominent features. Somehow, by means of gesturing and stumbling here I was, on a beautifully sunny summer morning in the Slovakian mountains, talking with a young local about his chickens, life is truly special in its unpredictability.
We continued to communicate, sometimes using an electronic translation resource for the trickier words and after an hour I was being guided around the village for a tour. It all seemed to so natural to me, there was no second thought regarding trust or safety.
By lunchtime he took me to the small cafe in the village and told me what his favourite picks were from the menu. This was lucky considering some of the food names are not so easy to pronounce. We sat down and ate some great food together and eventually I headed back for my hotel to charge some devices and relax for a while. Martin had invited me back to the village that evening, after tourist visiting hours to see his house and meet a few of his friends. I was overwhelmed by the kindness and hospitality he showed towards me, something I had never experienced back home in such a short timeframe.
By the second day, Martin was taking me on a nature walk along the wooded foothills and no doubt trying to frighten me with stories of wild bears being known to live in that area. The time we spent exploring and appreciating the surroundings gave me a unique, informative insight into what life was really like for villagers and town people there. I met with some of Martin's friends, a couple of which spoke good English and together we hopped in a car and visited a bar and billiards hall in the town of Ruzomberok. After some conversations over dark beer, I found that the lot of us really were not too different despite leading very different lifestyles.
I had a great time everywhere we went, they drove me through the grasslands to a steep green hill and we saw the town from there, in the daytime and at night, I got to explore a few of the other private buildings in the village and even got a chance to shoot some bottles, not real guns of course, but nonetheless not what a tourist would usually do.
By the third day, I had to give the keys to my hotel room back and all of a sudden it seemed the hotel was fully booked, predominantly with Czech and Slovak tourists. I rode back to Vlkolinec one last time and told Martin that it would be my last day there, as much as I wanted to stay a bit longer.
'It's no problem' he told me,
'If you want to stay for longer, tonight you will stay in Privat.'
I was unaware of what 'Privat' meant so I asked him, he responded simply by pointing to a second log house placed in front and to the side of his parents' house. I looked back at him rapidly with a frown of surprise across my face,
'I'll be staying in there?' I asked him
'Yes it's no problem, everything you need is in there, you can put your things, nobody is else is in that house.'
I really couldn't believe how incredible this was, he was offering me a free night's stay as I wished in a 13th-century village, for that night I would be the only tourist there.
During that incredible time, I was shown and told so many things about where I was and the things that happened there, the real history and how people's lives really were, experiences that were not available to any other visitor. It all came from the importance of initiating proper introductions and being creative with ways to communicate with locals that don't speak your own language.
So however shy or confident you are there is great value and depth in forming meaningful encounters with the people that live and work in that country. Many new doors really get opened up and you can learn genuine, insider knowledge of the area, the stuff that always available online or in travel guides. The only thing that could stop you would be your willingness to try.