If you're in Bendigo and want somewhere to take the family for free, then the Victoria Hill Mining Reserve on Marong Road is the place to go.
Here you can walk around learning about the deepest goldmine in the world, at a depth of 4,613 feet.
The Parkland and Black Saturday Memorial
---
Take a walk through the gardens or bring a picnic. You will also learn about the Black Friday Bushfires through the Memorial in front of the entrance.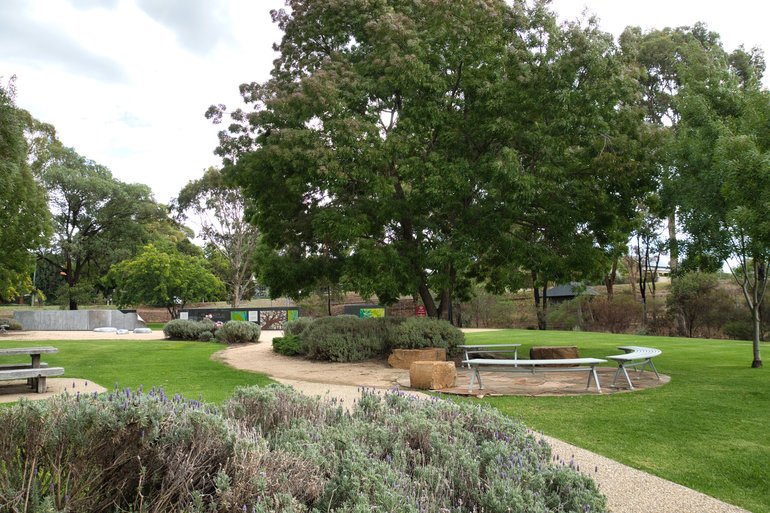 The parkland and gardens.
The fires of February 7, 2009, started in Bendigo at approximately 4.30 pm after a day of high temperatures and winds.
The Memorial on display in this park is in recognition of the residents, volunteers and emergency services that played a role on that day and is informative and moving.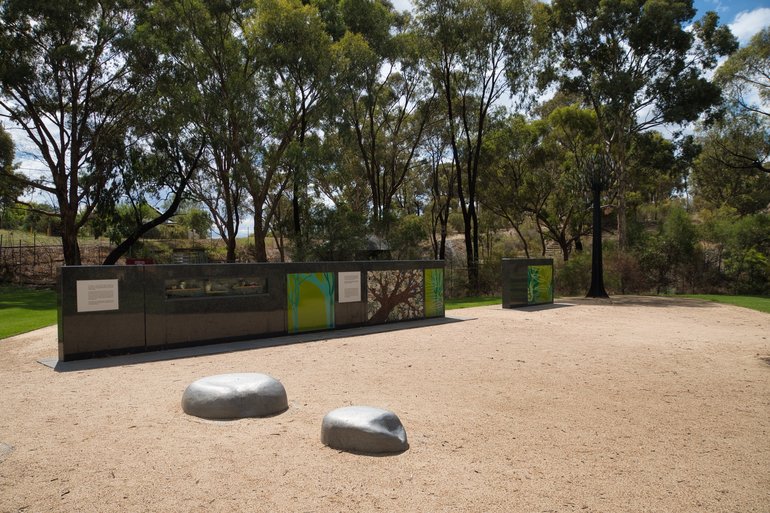 Information on the Black Saturday Fires on displays.
After exploring the gardens and the Memorial, you can go through the gate to the Gold Mine Reserve.
Gold Mine Reserve
---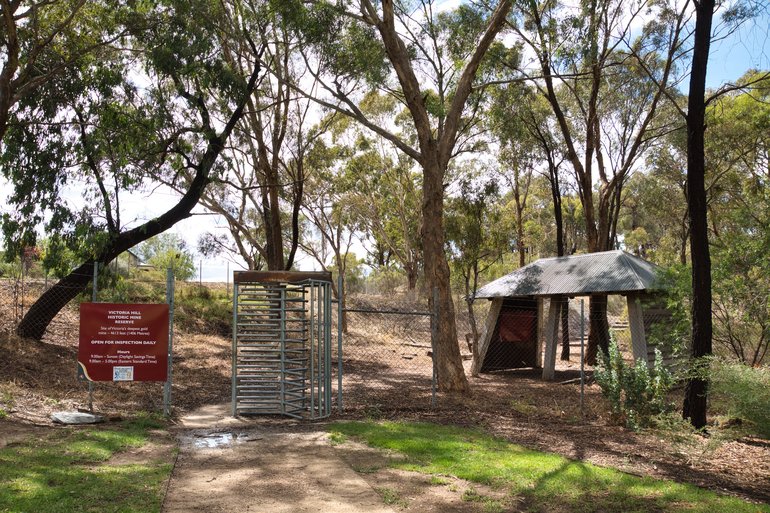 The entrance to the Historic Mine site area.
The trail is a loop that has information signs dotted throughout. These give you an insight into the times and conditions of the 1800s and 1900s.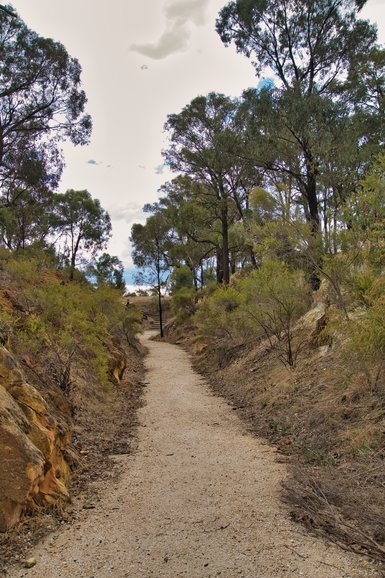 Walk through Ballerstedt's Open Cut mine.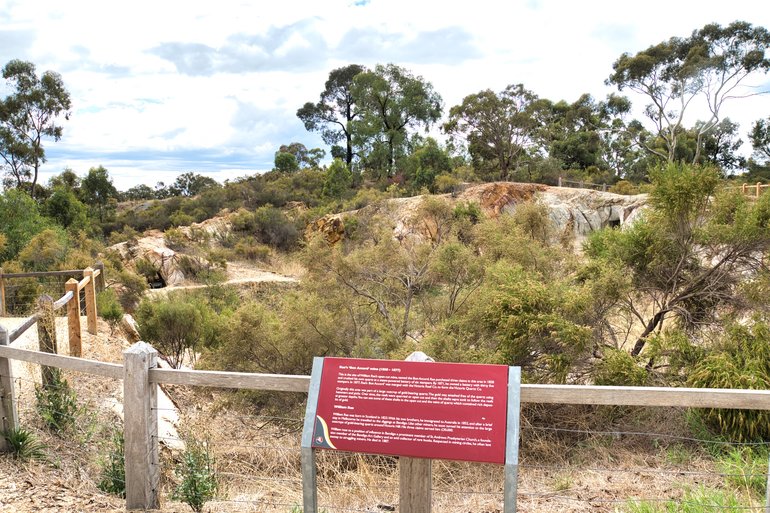 One of the many boards scattered around the Reserve.
It doesn't matter which way you walk around the trails. They are easy to walk, although there are a few stairs and are not suitable for strollers or wheelchairs, although you could miss this part of the trail and not loop it.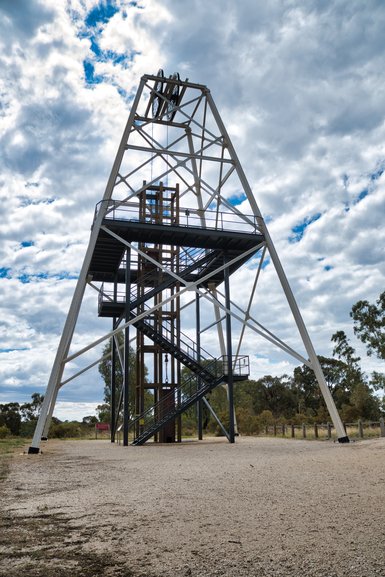 Up to the stairs to The Poppet.
From on top of The Poppet, you can see views over Bendigo.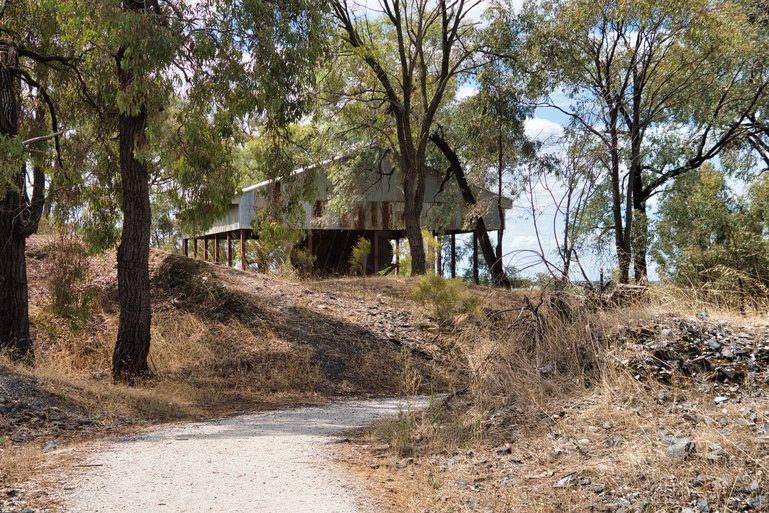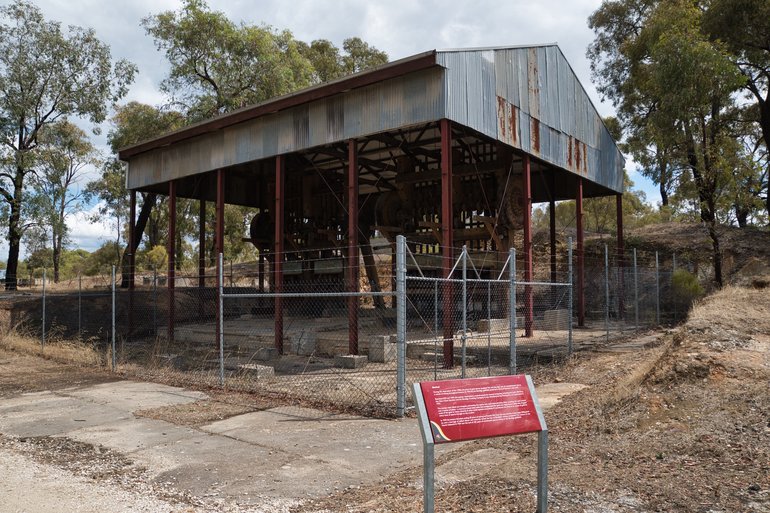 A revival from the 1930s to 1959, when it closed, bought about the beginning of the end of gold mining in this area.
After 101 years, nearly eight billion dollars worth of gold was taken from this small area.
Gold Mine Hotel
---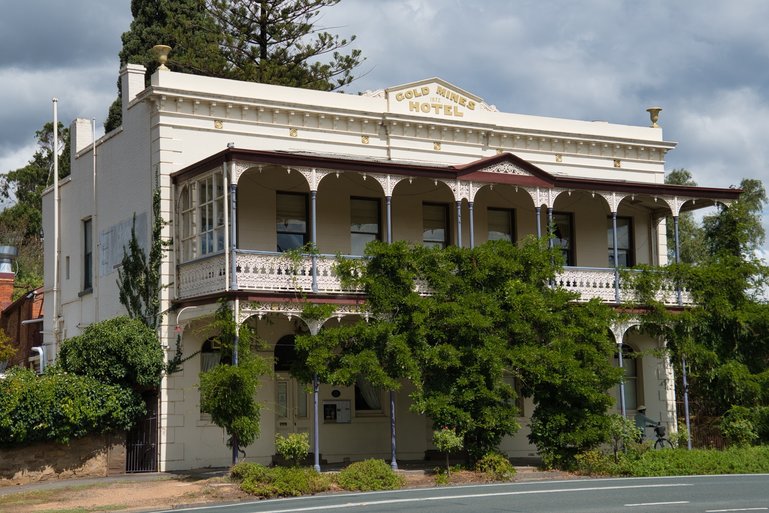 Just across the road from the Reserve is the Gold Mine Hotel. Here you can step back in time to this 1872 hotel and enjoy a meal either inside or in the Garden. You can also get a takeaway to enjoy in the park.
You can find their menu here.
Enjoy lunch or dinner in this old Hotel from 1872.