"For every city you've heard about, there's another waiting for you to discover it" They say.
View being lost as an opportunity, and not as a setback.
Most people don't like to be lost.
They don't like feeling out of the loop, or like they've missed something. Most of all, they don't like feeling vulnerable in a strange place.
I understand this — I'm the same way. If I'm driving a car and lose my way, I get frustrated. I snap at my passengers, get nervous, and often say a lot of bad words. I don't like being lost.
But, the more I've traveled, the more I've come to realize that, sometimes, getting lost is okay. In fact, getting lost can often be better than finding your way on the first try.
Getting lost sometimes can be very therapeutic and peaceful. It helps you in knowing yourself in depth and realize you are much more capable than you could ever imagine. Being lost doesn't automatically mean things must come to a halt. It can give your journey a kick start. That feeling of interacting to new people and exploring an unknown place can be overwhelming.
I know it sounds a bit scary at first, but eventually this thought will sink in and everything will fall in its place. As long as you're not on a strict schedule, getting lost can often lead to discovering places or things that you might have totally missed otherwise. Getting loss stresses most people out, and everyone reacts just a little bit differently.
I don't know about you, but when I return from traveling, it's often the stories of mishap and chance that I find myself retelling the most. Maybe that wrong turn will lead you on an unexpected adventure. It never hurts to explore.
Whenever I arrive in a new city, I make it a point to purposely get lost, and to avoid using public transportation if the distance is not too far to walk. In cities where I've stay for an extended period of time, I try to walk down every street and alley to find all the hidden gems. These are the places which aren't in the guide books, and aren't frequented by tourists.
That joy of discovering an unknown scenic place or route keeps peace within throughout the journey and acts as a source of motivation to keep discovering these gems.
Maybe that's why i named my blogging journey as traveller_hiddengems.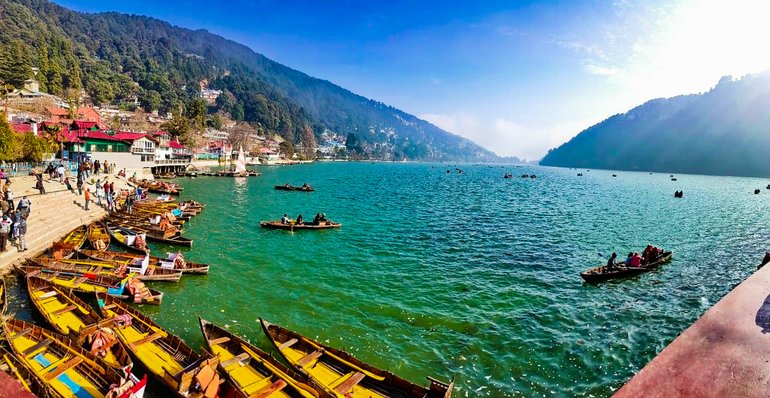 Nainital: The city of Lakes