It can always be daunting whenever you visit a new city or country for the first time. You come across logistical hurdles concerning what is the best method to get around the city, you may be confused about which locations you should visit and which you can do without, you may try to understand which time of the year is best to visit, etc. While you may be aware of Chicago-style hotdogs and deep dish pizzas, may have heard of famous flower delivery in Chicago, and may have heard of Al Capone – there is more to Chicago than just that.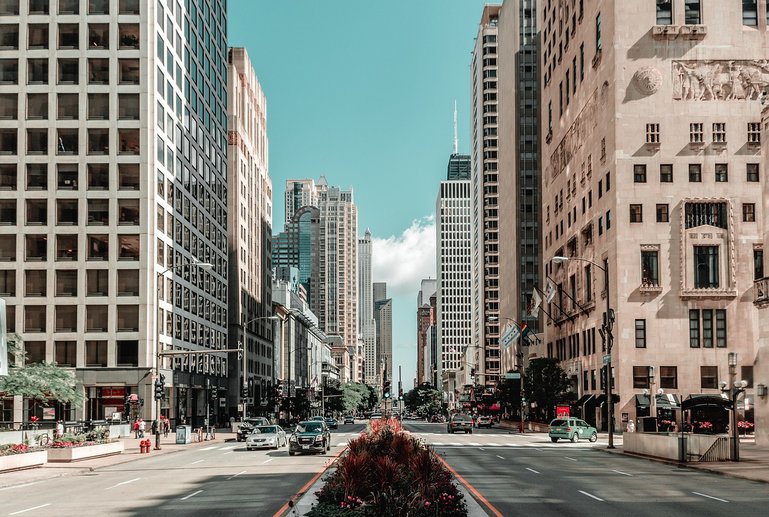 This article combines recommendations and advice collected over the years from people who live in and have visited Chicago in the past, and listed below are seven things you ought to know about the city:
1. Use the "L" train service
---
Public transport in Chicago is dominated by its "L" or elevated train system which connects most of the city's frequently visited and popular destinations. A single ride regardless of the destination costs you $2.50 and in order to ride in the said train system you can purchase Ventra tickets from the station's vending machines. Standard tickets are for $5 but if you are visiting for a few days consider buying the one-day, three-day or seven-day pass for $10.00, $20.00 and $28.00, respectively. These passes allow you to ride the train system on an unlimited basis for a certain number of days. While ride hailing services and cabs are not that expensive in Chicago, it is recommended that you use the train system to save some cash.
2. Be mindful of what you wear
---
Chicago is known for its extreme weather and is home to all four seasons. Chicago sees windy chills, high humidity, beautiful snow and extreme heat. Hence, residents are always mindful of how they dress. If you are visiting in the winters, be sure to wear multiple layers and bring along coats, tights, boots, etc. Residents value comfort over fashion so you don't have to worry about being looked down upon in case you are visiting a high profile event and are dressed cautiously. Hence, before stepping out of your hotel or hostel, make sure that you check the weather forecast for the day and are decked out accordingly.
3. Know what a Chicago Handshake is
---
When someone offers you a "Chicago Handshake" in Chicago, it actually means they are offering you a cocktail made of old school beer, a shot of Jeppson's Malört, and a part of schnapps. It has a distinct aroma and a bitter taste and is known to cause headaches the next morning to unsuspecting tourists. Hence if you are not planning to drink, know what a "Chicago Handshake" means and politely decline it.
4. Cycle as much as you can
---
The city has a beautiful landscape and if you are hoping to explore it, cycling is a very good option for you. Not only would you be burning a few vacation calories, you'd also be avoiding Chicago traffic and be enjoying the beautiful weather. The Lakefront Trail is particularly famous amongst tourists and travelers, and is a gem for cyclists running over 18 miles. It has beautiful views on either side and the city even has a bike sharing system called Divvy using which you can rent a cycle for just about $10.00 for 24 hours.
5. Don't offend the locals by demanding ketchup
---
Chicago style hot dogs are pretty famous and are essentially made of a beef sausage, yellow mustard, white onions, sweet relish, pickle, tomato and peppers. A few ingredients could be added to remove, but one distinct characteristic of Chicago style hot dogs is that it doesn't contain any ketchup. Even stalls selling those do not keep ketchup and won't have it even if you ask for it. You might even end up offending locals if you insist on it.