The oldest European city Plovdiv and the UNESCO city Nessebar with vacation in the longest Black sea resort – Sunny beach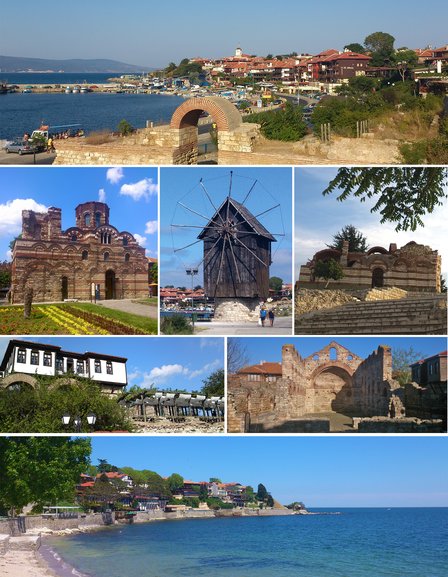 The Old town Nesebar
The tour starts from you hotel in Sofia. Early in the morning we will take the highway to The Oldest European city and second biggest city in Bulgaria – Plovdiv. After 1:30 hours drive we will reach the city where will stop in the old town for a walking tour. Plovdiv is with more than 7000 years of history. Situated on the crossroads between the West and the East, amid the fertile plain of Thrace, where history and modernity go hand in hand, whereas since the ancient times until today culture and art thrive within a vivid medley of shapes, styles and colors. The city is home of the fabulous remains of the Ancient Roman Empire – the Roman Stadium, Roman Forum and the Amphitheatre. The Old Town of Plovdiv, situated on the three hills of the ancient Trimontium, with its houses from the National Revival period (18-19th century) is proclaimed an architectural open air museum. We will visit the Ancient Theater. After the walk we will go to the longest Black Sea resort – Sunny beach. You have time to go and relax on the beach. Dinner will be made in local restaurant. Overnight in Hotel Bohemi 3* in Sunny beach.
On the second day we will visit the old town of Nessebar. In 1983 the cultural monuments in the city were added to the UNESCO Would Heritage List. Set on a rocky peninsula, Nessebar's old town is densely packed with historic houses and churches. The site was first settled by Thracians, who founded a town known as Mesembria. It was later taken by Greeks and then by Romans. In the 9th century Mesembria was renamed as Nesebar.
After the walk we will return back to Sofia.