Tour of a superb wine cellar and some wine tasting; visit of the ancient city of Plovdiv
The Thracia Valley in southern Bulgaria is very famous with its vineyards and fantastic wines. Surrounded by mountains, this vast plane provides the best conditions for the world famous Bulgarian sorts of wine. The chance to taste some of them we will enjoy in one of the best boutique cellars in Bulgaria. During the stay there, tour of the cellar is included, consisting of visit to the vineyards, observation of the process of the production and tasting of several types of local wine.
Plovdiv is a picturesque town, with many parks and gardens, museums and archaeological monuments. Walking along the main street, the visitor is able to feel the specific, charming mood of the town and see the typical architecture from the beginning of IXX century, combined with modern shops and cafes. Plovdiv, the second biggest city of Bulgaria, is considered to be one of the oldest settlements of Europe, with more than 7000 years of history. Home of the fabulous remains of the Ancient Roman Empire – the Roman Stadium, Roman Forum and the Amphitheatre, Plovdiv is one of the main sites not only in the country, but in the Balkan Peninsula. The Old Town of Plovdiv, situated on the three hills of the ancient Trimontium, with its houses from the National Revival period (18-19th century) is proclaimed an architectural open air museum.
Discover the secrets of the local wine and meals by participating in this magnificent one day tour. Of course all combined with the pearl of Bulgarian cultural – historical heritage – the ancient city Plovdiv.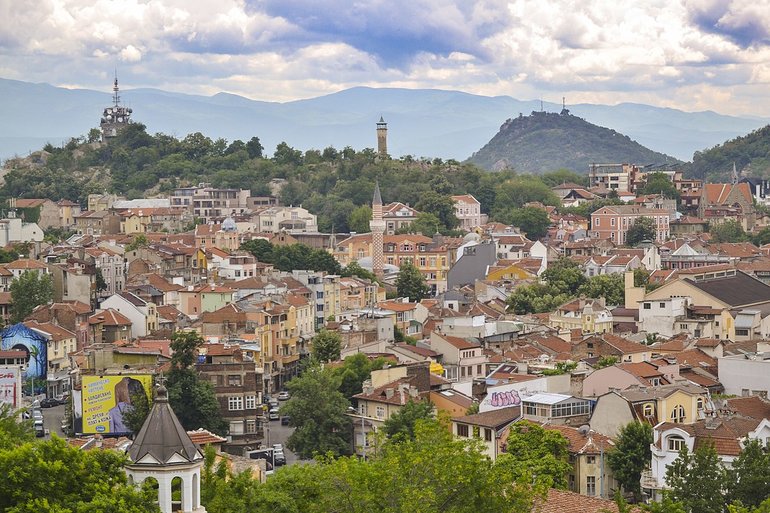 Plovdiv