If you want to live the adventure of your trip to Machu Picchu round trip at a lower cost this tour is perfect for you, visit the citadel of Machu Picchu. and enjoy the wonderful landscapes and take the best panoramic pictures of an unparalleled route, in addition, you will have continuous assistance with our 24 hours service.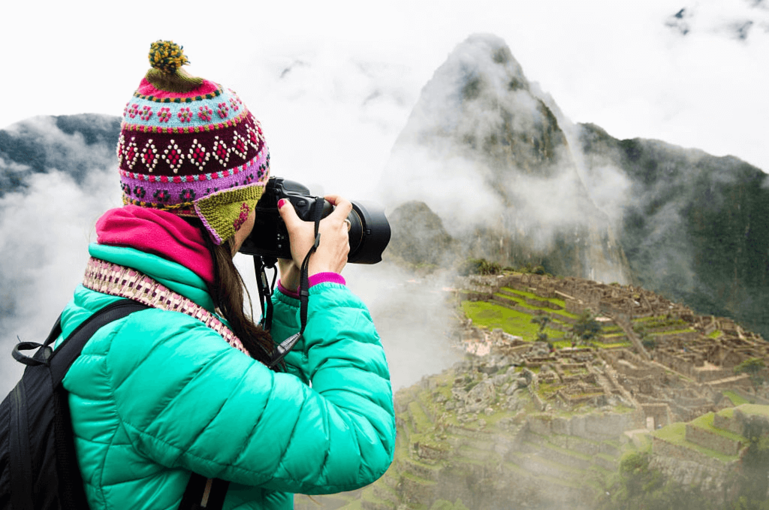 Tour Machu PIcchu full day - Expedition train
The Journey
We will pass by your hotel to pick you up and we will drive you to the train station of Poroy, from where we will depart by train to meet one of the seven modern wonders of the world. We will arrive at the Aguas Calientes train station, where our staff will assist you to board the transport that will ascend an intricate road giving us a spectacular view of the Urubamba River that shapes the famous canyon.
The visit to Machu Picchu
The Lost City of the Incas, Machu Picchu, will welcome you with its incredible terraces, stairways, ceremonial precincts and urban areas. It will be an unforgettable experience, where a professional guide will transmit the history that surrounds this mysterious and charming enclosure, we will visit one of the most important energy centers in the world. After the guided tour, you will enjoy free time to explore the area on your own, relax or meditate. At the agreed time, you will descend to the town of Aguas Calientes for lunch. In the afternoon, you will board the return train. Upon arrival at the Poroy station you will be transferred to your hotel.