Visit the farms surrounding Antigua Guatemala. Learn about its production, soils, final products and how they give back to local communities.
At 8 a.m, we pick you up at your centrally located hotel in Guatemala City for a 2-hour land transfer towards to Antigua Guatemala.
Once at Antigua, we start visiting different farms. The first stop is a Macadamian farm, where you learn about production, the farm, and volunteering options. This farm is focused on helping communities to be economically independent by Macadamian production and the sale of their products, nationally and internationally. In the end, get a face massage with Macadamian oils & creams, and enjoy some delicious Macadamian made pancakes.
Later, we move to another farm for an agricultural tour and exotic plant tour. Also, get to know how this farm gives back to the community.
Have lunch at the farm´s restaurant with locally produced fresh vegetables.
In the afternoon, we visit another farm to learn about Mayan farming techniques,
Transfer back to Guatemala City is at 4 pm, approximately.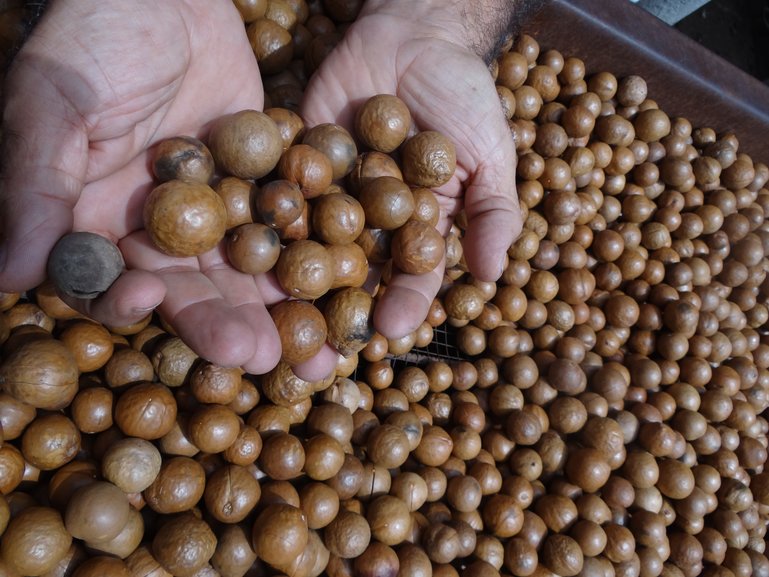 Macadamia. Photography by Bosa Tours