Enjoy our Greek wine tasting explore the wines, learn about the Greek gods and mythology and fall in love with the island of Mykonos.
We will meet to our secret location and start with an introduction about our wines. You can relax and take a seat to our comfy beach pillows enjoy the wine, the magnificent view, the sun and the sea !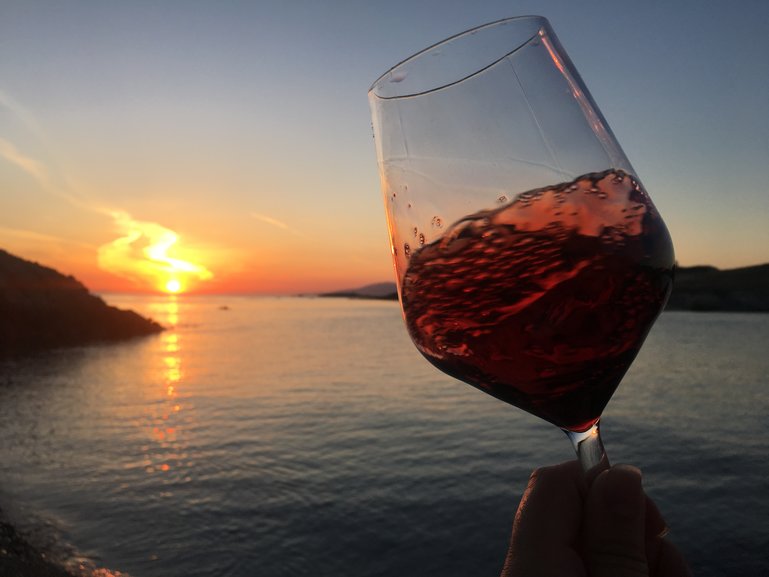 After the introduction we can start to taste the wines and play with the taste, the notes and the aromas.Create a mind blowing memory from your holidays on the island of Mykonos.
We serve 3 different types of wines, all of them very rare and not to find easily in the market.
This is a part of our mission actually to serve rare wines and provide to you the best of the best and give the experience of Greek Hospitality.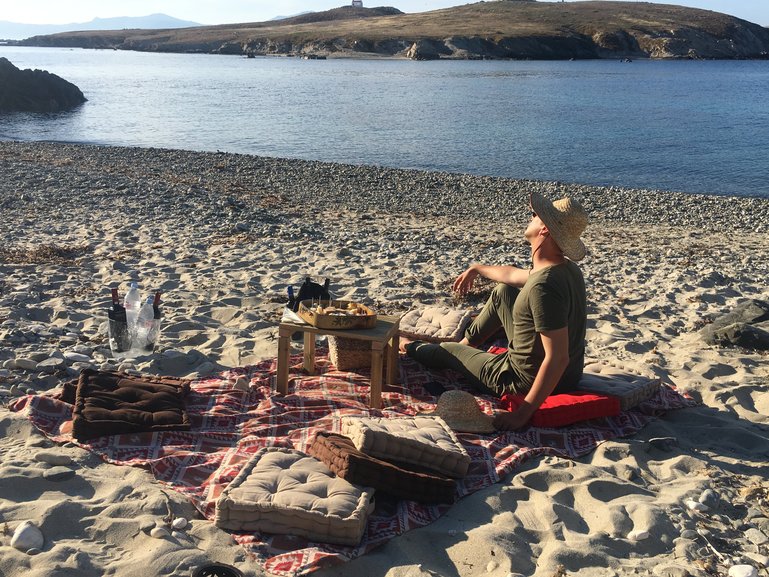 Enjoy an exclusive Wine Tasting
During our " trip " in Greek Mythology we offer some nibbles with Greek cheeses and crackers that pairing perfectly with the wines that we chose for you.
After our 2 hour wine tasting we will have the chance to talk about Mykonos and more secrets must visit places to speak about your experiences on the island and many more.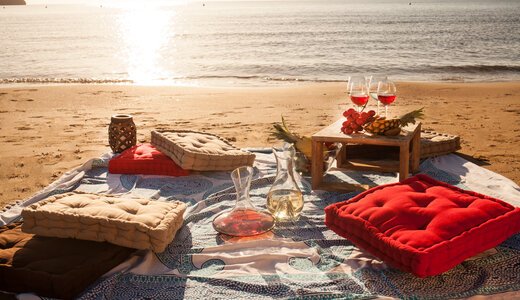 Sunset Wine Tasting Every day at 18:30