Located in a magnificent Mykonian house. Just 10 minute from the Town of Mykonos. As soon as we are home, we will start the barbeque. You will learn how to grill the skewers, chop the veggies, make the ultimate tzatziki and finally how to wrap it. Also, we will drink some traditional wine and Greek spirits such as Ouzo and Tsipouro
We will welcome you in our traditional house, where you will learn about the Mykonian culture, history, culinary traditions and teach you typical words that locals use to describe their food while sipping a glass of Greek wine.
You'll be welcomed into our house, kitchen and garden and
you will have the opportunity to make the most famous street food in Greece, that everybody loves, "souvlaki"
We will grill together traditional pork or chicken skewers, learn how to make tzatziki, chop fresh vegetables to stuff your pita bread and teach you how to wrap it.
Once everything is cooked and flavours are soaked up, it's time to sit at the table tucking into your handmade masterpieces under a sky full of stars, sharing feelings, laughter as Mykonians do.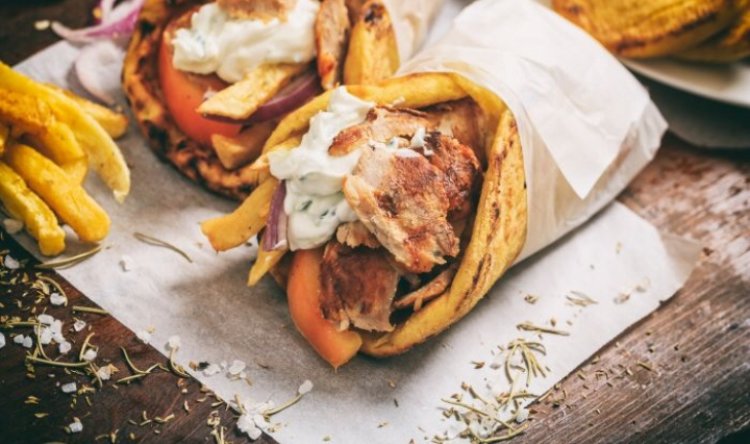 The most famous street food in Greece Souvlaki

Barbecue at traditional house in Mykonos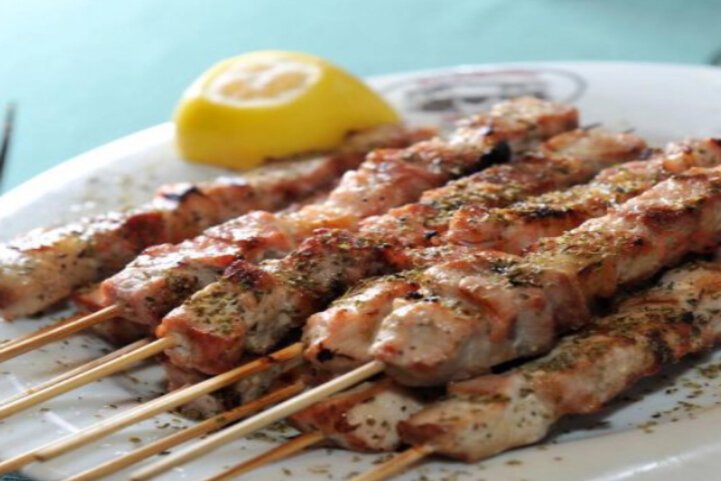 Create your own Souvlaki