Tour of Lovech – one of the oldest settled places in Bulgaria and highlight from the Bulgarian Revival Period; Krushuski Waterfalls- one of the most attractive landmarks of the country.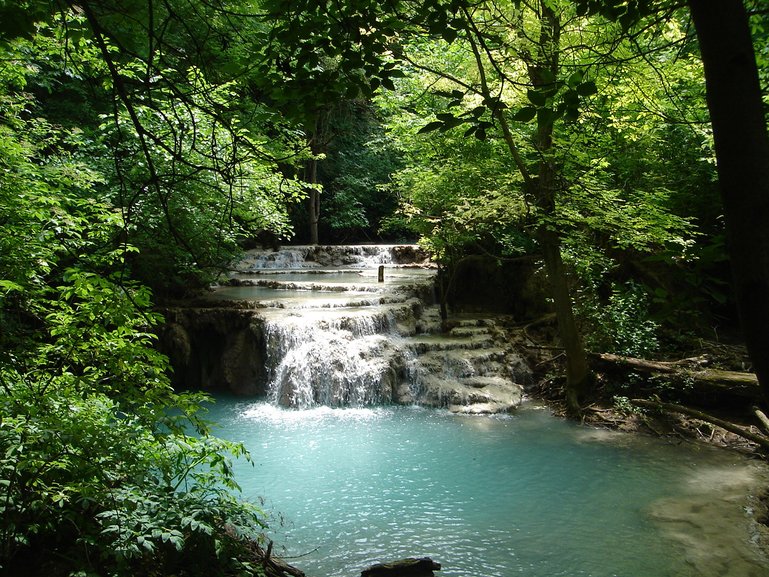 Krushuna Falls
Lovech is one of the oldest settled places in Bulgaria. During the Medieval times the town was an important military strategic center. During the 12th century Lovech was spread at the right bank of the Osum River where the quarter of Varosha – the architecture historical reserve is situated now. During the 13th and the 14th century Lovech was one of the biggest towns and fortresses in Northern Bulgaria and had reached a good economic prosperity. Later on, after the country fell under Ottoman Rule, during the years of the national liberation movement Lovech turned into the revolutionary capital of Bulgaria. The most popular Bulgarian hero Vassil Levski established a revolutionary headquarter in the town. Nowadays Lovech has established itself as a big cultural and tourism center, attracting visitors mostly for the monuments and the unique architecture buildings, as well for the unique and beautiful natural wonders of the region. We will visit the Ethnographical Museum– comprised of two mid-19th-century buildings with exhibits attesting to traditional Bulgarian life and customs, plus period furniture. There's also a cellar full of winemaking equipment; Hisar Fortress- one of Bulgaria's few remaining Ottoman citadels overlooks Lovech from a steep hill. Extensive ruins of mortar and crushed limestone walls, dating between the 8th and 10th centuries, spread across the 1200-sq-metre site.
Vasil Levski Museum- examines the life and trials of one of Bulgaria's best-known revolutionaries, Vasil Levski, through items from his life (including weapons) and artwork inspired by the dashing freedom fighter; Covered Bridge- the only such structure in the Balkans. Renowned Bulgarian architect Kolyu Ficheto masterminded the bridge, with stone foundations and wooden buildings, between 1874 and 1876. Today this dark wooden bridge is packed with craft and art shops.
Afterward we will head toward Krushunski Waterfalls– one of the most attractive landmarks of the country. They are located 35 kilometers northeast of Lovech, in Maarata area. There is an eco-path, built for convenience of tourists. The path includes more than 15 bridges, located in the picturesque area.
Return to Sofia – the tour ends at your hotel.