Tales of ghosts, legends, and murderers, Gas lit streets, Peak at graveyards , Haunted History Tales...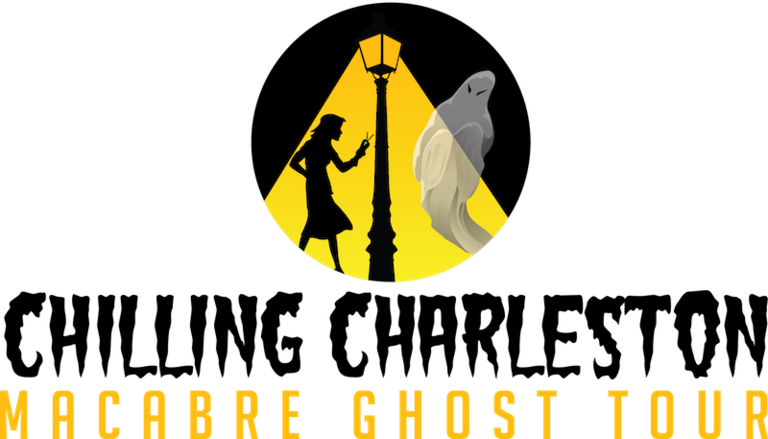 Macabre : ghastly, gruesome and horrifying, the horror of death
We invite you to come walk the streets of Charleston weathered by time and tragedy. Follow in the footsteps of; Lords and Generals, murderers and thieves, slaves and the free. Take a step back in time when duels were all but law. Hearing the tales of the macabre, oddities of history, legends of pirates, the whispers of poets, their voices all still echoing loudly, wanting their stories to be told.
Experience the history of Charleston, that you won't find written about in magazines! The CHILLING CHARLESTON Macabre Ghost Walking Tour is sure to intrigue everyone in your group. From the believers in the paranormal, to those who need the lights on when watching horror movie. This 90 minute Charleston ghost tour will weave you through the gas lit streets of Charleston. Find yourself transported back in time! As the sun sets and the other worldly come out to play, let's retrace their steps, relive their history, and pray they don't follow us home!
We are often asked what makes the CHILLING CHARLESTON ghost tour better than the rest? We feel we offer something some of the other companies do not and that is experience and belief. All guides are licensed tour guides with the City of Charleston. The stories that are told on the tours are of actual events in Charleston. We want you to be able to go home and research the stories that pique your interest. I started offering ghost tours in 2001, and have found that one of the biggest complaints for a night tour is not enough meat and too much "Yeah there is a ghost here". We paint you a picture with our words and strive to make you feel as if you are reliving the tragedy that unfolded here. All of our guides do believe in the afterlife and that there are lost souls roaming the streets of Charleston. Whether you believe in the paranormal or not, you will be fascinated with the details of past events in our city. I can promise you that even if you don't believe, you will at least be intrigued and have a nice chuckle. You might just have a nightmare or too as well! Our tours are not a haunted houses, no one jumps out to scare you. But we do dive into the gore, the horror, that is our history. I hope that you join us for one of our Macabre Ghost Tours and visit Charleston in a different light!
This 90 minute ghost walking tour is offered 7 days a week at 7 & 9 PM rain or shine. Advanced purchase is required and group size is limited as our tours tend to sell out! The walk is less than half a mile and will afford opportunities to rest. We do not enter any graveyards, cemeteries, or building on the ghost tours.