Hike through the beautiful Vitosha Mountain; visit to the Boyana lake and Boyana waterfall and see the Panorama of Sofia
The imposing Vitosha Mountain stands next to the capital city of Sofia. Its numerous alleys and paths have turned it in to the favorite park for walks and picnic for the locals. Green pine and oak forests, moraine rivers and stunning views is what's in store for the tourists. The mountain's highest point is named "Cherni vrah" (Black Peak) – 2 290 m high. Protected as a nature park since 1934, Vitosha is a natural habitat for matens, deer, wild boar and occasionally, brown bears.
This tour includes visit the Boyana lake and the Boyana waterfall and Hut Momina skala. The best day nearby Sofia for the admirers of the wild nature and the crystal-clear air.
This tour starts from your hotel. After 20 minute transfer to the foot of the mountain, we start to hike the Boyana waterfall. After the waterfall you will see a typical hut – Momina skala. You will have time for relax and will continue to Kamendel from where you will see Sofia from above. On the way down to the city we visit Boyana lake. Return to Sofia – the tour ends at your hotel.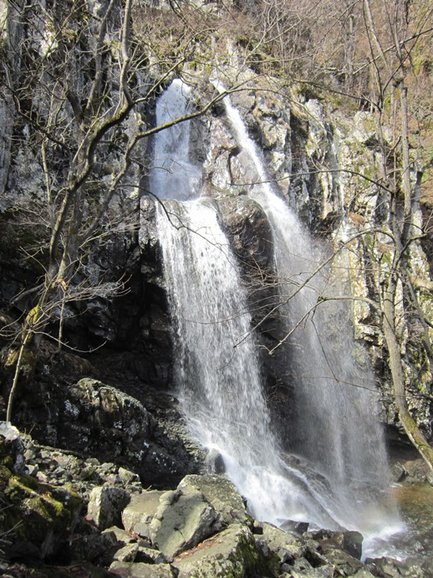 Boyana Waterfall