In this Historical and Cultural walking tour, you will discover Brussels main touristical sites and taste Brussels best waffle and even have a Belgian chocolate tasting. When the tour ends, I will recommend you the best museums, restaurants and bars to spend you time!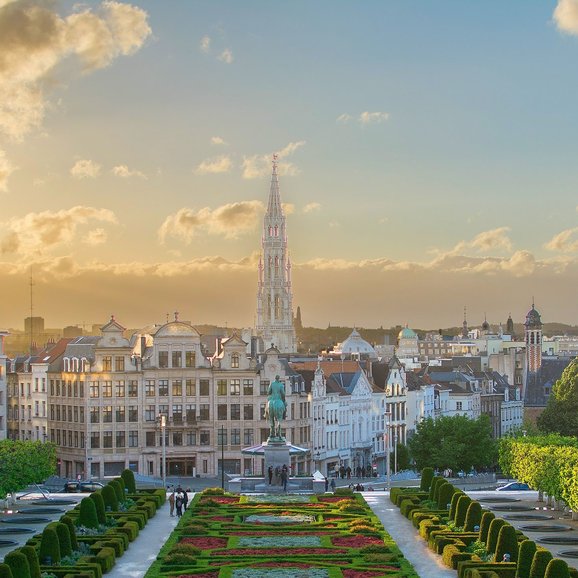 Bruxelles Magique !
You plan to visit Brussels and don't know anything about it? Most of your friends even wondered why you decided to do so? Brussels ?! What does it even mean? Well, I can give you more than 43 reasons why you should visit this city! There are various things to experience here: things to see, things to learn, things to taste!
With its 159 embassies and 2500 diplomats, Brussels is the world's second seat of diplomatic representations. How did this young city acquire a prominent role so rapidly in Europe since the Middle Age? Since its first stone put in 580, Europe has witnessed Brussels' lightning evolution to power. This city has been a capital of numerous territories: Burgundy, Brabant, the Netherlands, Belgium and now Europe. Its refined heritage is prized by so many. If you let me introduce you to this legacy, I will make sure you see it, touch it and taste it!
Today, the city is famous for its delicious chocolates and sweets, renowned beer, outstanding architecture and this unique way to continuously surprise you. But Brussels holds some of Europe's most amazing sites!The Grand Place, World Heritage of Unesco for more than 20 years. The City Hall and the Cathedral, both masterpiece of the Gothic architecture. Manneken Pis, the Bourse, Saint-Géry, the Royal Palace and its Parc, the Saint-Hubert Galleries and even the breathtaking Mont-des-Arts.
Departure from Brussels City Hall (Grand Place)
Ends in Place Royale