This Package includes visiting the following destinations, the Prison Island, City Stone Town and Spice farm. The tour can start on any date as per the guest request. This is a private tour whereby whether you are a single person, family or friends it will be just your group in a vehicle with driver/guides.
DAY 1: Arrival in Zanzibar
This will be your arrival day whereby you will be picked from your arrival place whether be at Zanzibar Airport or at the marine port, there will be your driver waiting for you who will do your transfer to Fumba Beach Lodge for check-inn.
DAY 2: City Stone Town Tour and Prison Island Tour
On this day after your morning breakfast at the lodge you will be picked by your driver/guide and drive up to stone town whereby at around at 09:00Am you will starts the City Stone town tour, the tour will takes you around the historical, cultural and architectural town of Zanzibar with a century history. During the tour you will visit different places such as the former slave market site, thereafter you will stand at the Anglican church built in 1871, town old market, then visit the Zanzibar Memorial Museum, the house of Wonder built in 1883 (Beit-Al-Ajab), Old Arab Fort, Palace Museum, Old Indian dispensary (Cultural Center) to Maruhubi Palace Ruins through the Living Stone house, the Tour will takes 3 to 4 hrs walking.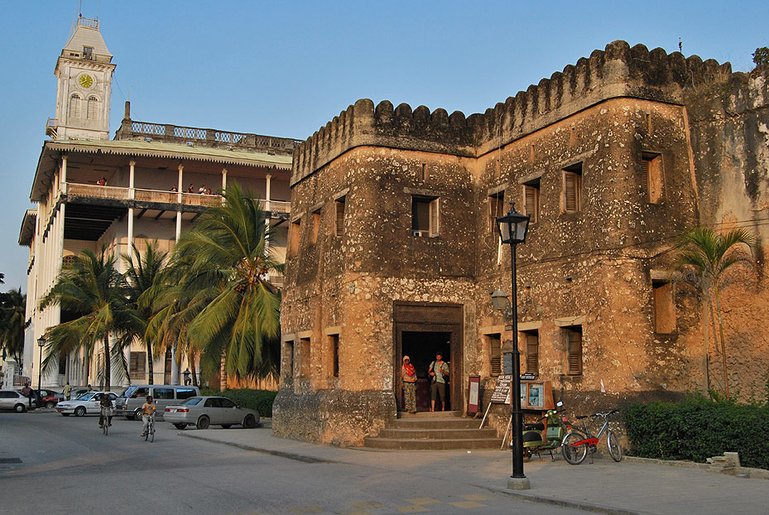 The Old Arab Fort in Stone town
After the city stone town tour and your Lunch in stone town, at around 2:30pm you will board in a boat for a trip to Prison Island, this is a home of Aldabra Giant Tortoises. The Island is Flanged with an amazing beach of reef sanctuary, this makes the island to be an ideal place for swimming, snorkeling and beach relaxation return, thereafter return with your boat up to stone town where you will be picked and drive back to Fumba Beach Lodge for your dinner and overnight.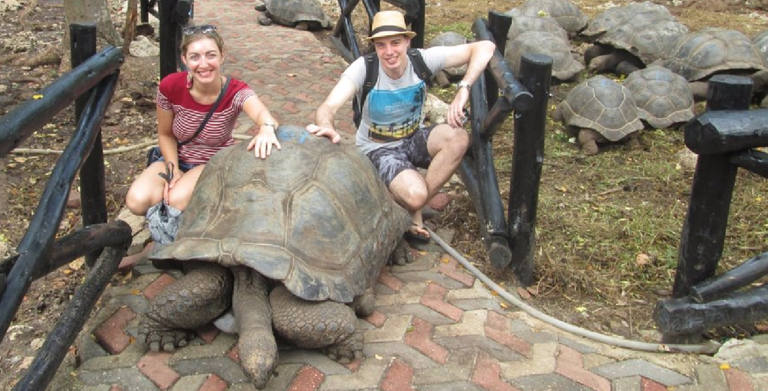 The Giant Aldabra Tortoes
DAY 3: Spice tour and Departure
After your Morning breakfast from Fumba beach Lodge, you will be picked while packed with your luggage for the spice tour, during this tour you will visit the spice farm whereby you will see and taste the fresh fruits and spice plantations, you will explore variety of spices plants with different uses such as some being used as ornament, medicines, flowers, fruits and other interesting flora can be seen during spice tour and visit , this is what makes Zanzibar to be nicknamed as the Spice Island. After the tour depending on your departure place and time the driver will takes you to either the airport or the marine port for your departure back home or to other destinations.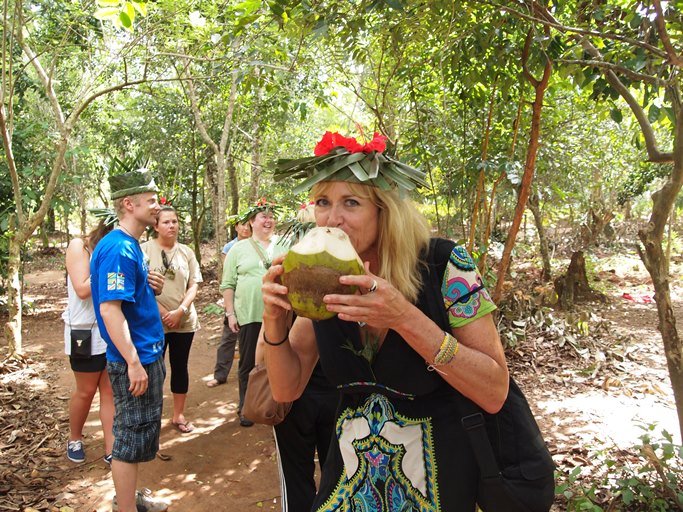 Coconut Water taking during the spice tour in Zanzibar