Discover the City of Granada on a day trip from the City of Seville, walking its main and characteristic neighborhoods and the City of the Alhambra and its palaces.
Day-Trip from Sevilla to Granada including VIP Entrance into Alhambra and a walking tour of Albaycin.
Explore with us one of the Prettiest Cities in the World!
Alhambra is the most visited Monument in Spain. We ll skip the queue to get into it, and we ll explore also Generalife, Nazaries Palaces, Alcazaba and its unique gardens. Many style in one: Arab, mudejar, neo-mudejar, neo-classic.
Also, let our expert guides lead you throughout Albaycin and Sacromonte, two neighborhood of Granada built on two hills, from which you ll have the best view to Alhambra and to the whole city.
Our Day-Trips are done is small groups (maximum 8 ppl), and are the best way to enjoy Andalucía
One a wiseman said: "there is nothing worse that being blind in Granada".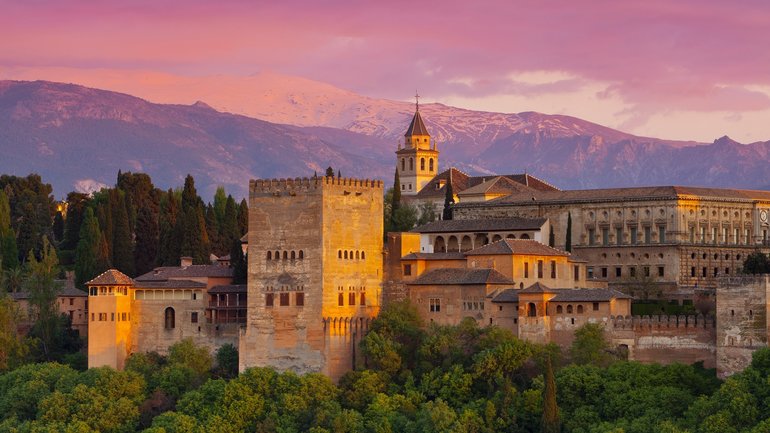 Alhambra