Observing Myanmar food making or cooking class in Yangon could introduce your further concept of authentic Myanmar cuisines and how to make.
Get picked up from your hotel by our staff and transfer to a local restaurant in town by Taxi. On arrival there, welcome by the staff of cooking class. Then learn how to prepare popular Myanmar dishes with traditional spices in cooking class. The chefs will provides guidance and help during this cooking lesson. While you are preparing this simple tradition curry and other dishes, discuses with your team member and find out the best cooking way for making traditional Myanmar food.
At the end of cooking class, you can enjoy delicious Myanmar dishes made by yourself. Then return to your hotel by taxi.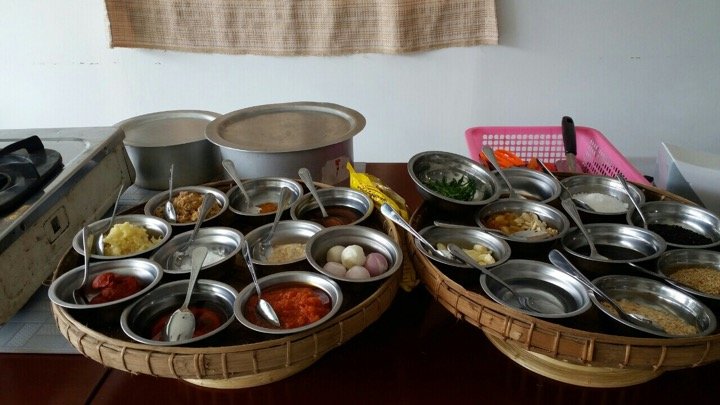 Ingrediants at cooking class