Join us to discover Madrid with dramatized tours: One guide will lead the group into the Old Town and two actors will represent some parts of the history in an anecdotic way. Perfect plan for a family day and curious groups!
WHAT IS IT?
---
Can you imagine how ancient and historical characters can show you the history of a city?
Join us to discover Madrid! With a guide and two actors who play the role of some influent ancient people in some parts of the tour. You will learn a lot of anecdotes and facts about our history in a very fun way. In total, there are 4 dramatized tales.
It is perfect for kids, who really enjoy theater, and for groups.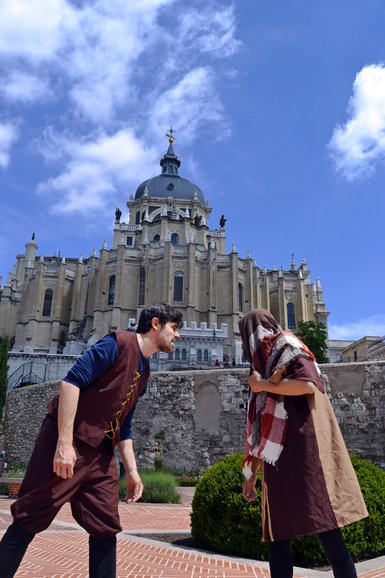 Two characters of one of the dramatized tales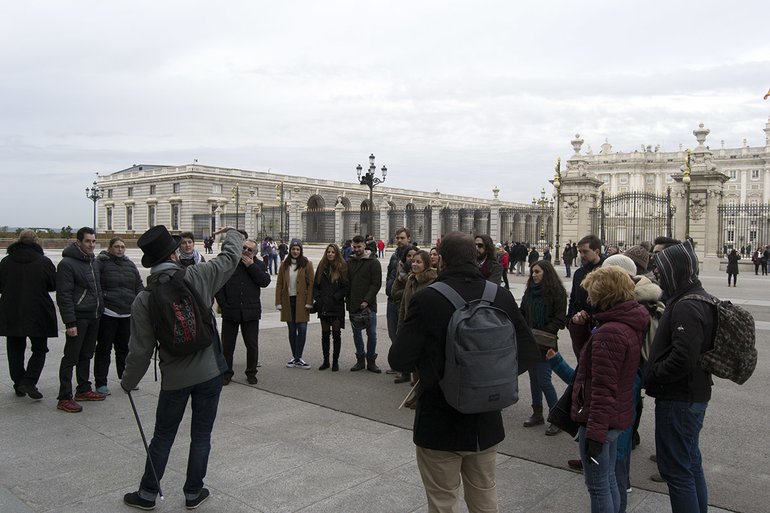 Group with a guide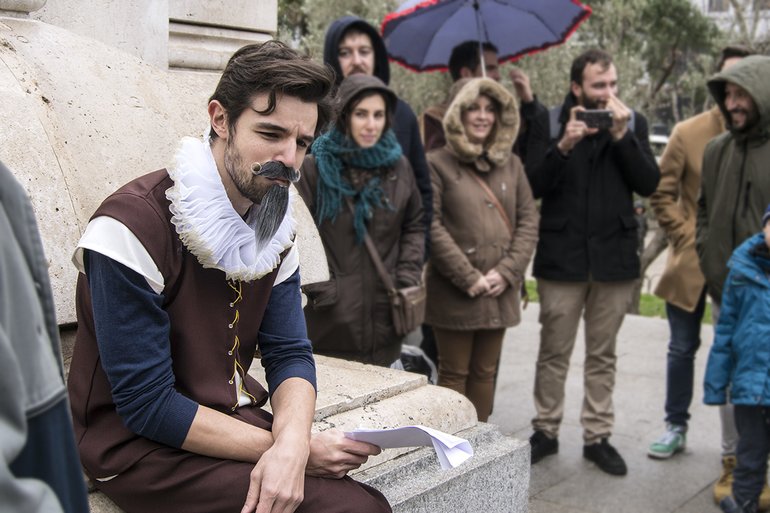 Cervantes
WHEN AND WHERE?
The duration is approximately 2:15 hours.
It starts in Plaza de la Armería, in the center of the square, near the cathedral stairs (you can see our guide with a dark red umbrella).
You can join us every Saturday at 12h.
LANGUAGES:
Spanish tour: Regular tours on Saturday at 12h.
English tour: On demand.