Looking for adventure? Visit the Pacaya Volcano in a 3-hour hike. Close to the summit, you can admire lava coming down from the volcano crater. You can either hike or ride a horse in the way up. At the top, the view is beautiful.
At 6 a.m, we pick you up at your centrally located hotel in Guatemala City for a 2-hour land transfer (or less) towards Pacaya Volcano.
Once at the National Park, our guide explains about the volcano and the rest of volcanoes of Guatemala. This is a 2,552 meter-height active volcano. It represents the easiest volcano hike where you can see lava running down over its slopes.
We get ready for the hike or horse ride (you chose), it may take 2 hours. On the trails, we find locals selling fruits and beverages. Once we reach the highest point, you have time for taking great panoramic pictures. We pass by a local store selling lava souvenirs and then another stop to roast marshmallows with the lava heat. A lifetime experience!
After the adventure, we get a 1-hour land transfer to the hot springs of the volcano to have lunch on your own at the restaurant. The afternoon is on your own to get a body-mind relaxation package with a thermal water circuit and spa massage.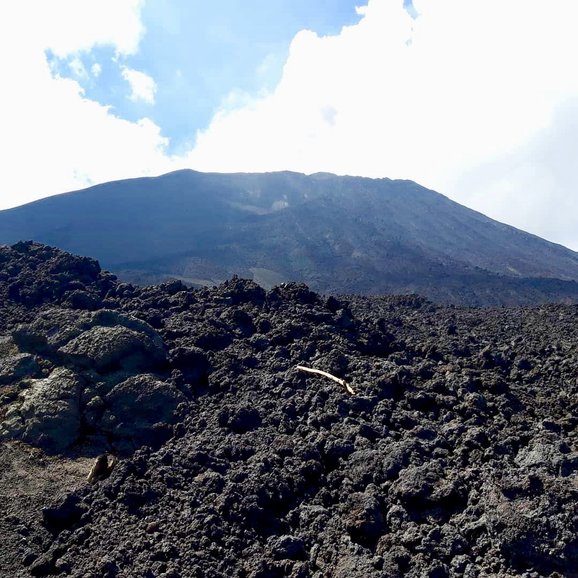 Pacaya Volcano, Guatemala