This excursion starts with panoramic tour around the main sights of Sofia. You will pass by Alexander Nevsky Cathedral, which is the biggest cathedral in Bulgaria and the second on the Balkans. After that you will continue the tour with a visit of The Square "Narodno Sabranie".
In the center of the square is situated the magnificent statue of "Tsar Osvoboditel"- King Liberator. The tour continues with panoramic drive by the Russian
Church and the National Theater ,the Presidency and the Council of Ministers. After that we will proceed to The National Palace of Culture and the National Stadium "Vasil Levski". The stadium is situated in the biggest park in Sofia – Borisova Garden near the artificial lake "Ariana".
At the end of this panoramic tour you will go to the typical Bulgarian restaura~nt. Here you will have dinner, which consists of typical Bulgarian meals and enjoy a fantastic show by typical Bulgarian dances and music.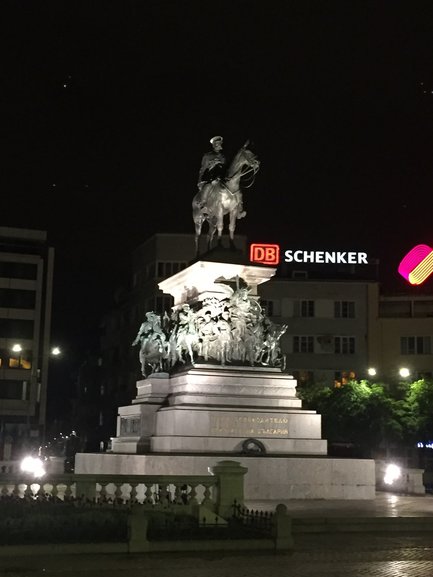 night